Reading time: 8 minutes
This post may contain affiliate links. If you click these links and purchase something we may earn a commission. This helps us provide the information here free of charge to you. Read More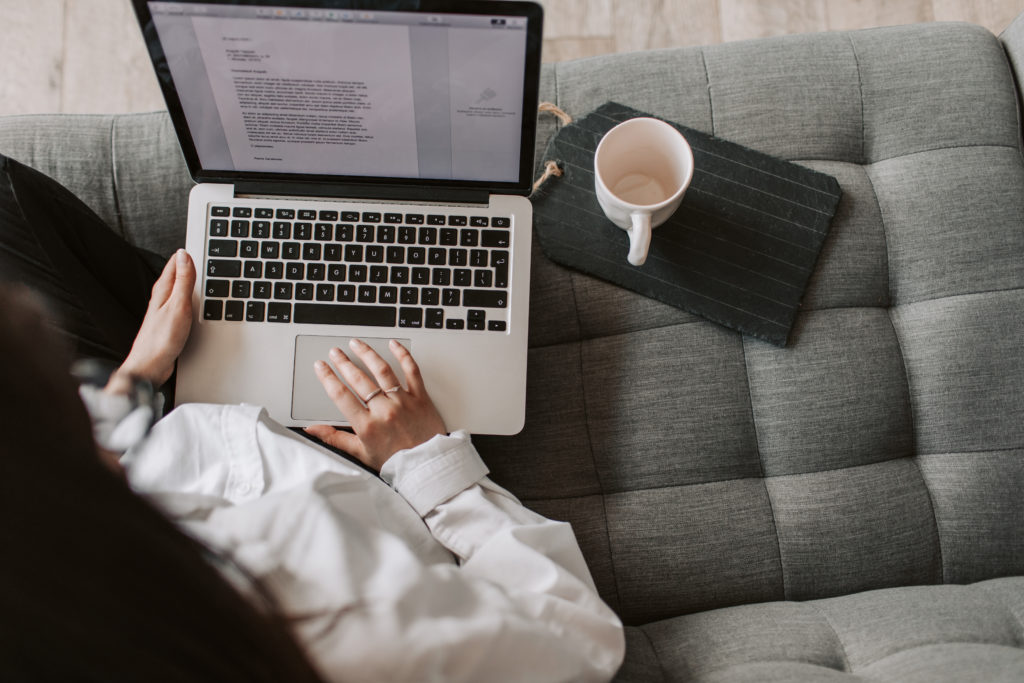 If you already have a job, it still makes a lot of sense to find a good side hustle to make money online for some extra income. Having some extra money never hurts, and you just have to take your time and find the right side hustles to help you make money online. Thankfully, there are a lot of amazing side hustles to focus on. It all comes down to checking them and figuring out which is the better option to suit your requirements.
Teaching English
Some of us have the talent to teach others all kinds of stuff. If you're looking to become a teacher and share your knowledge with students, try out VIPKid. Here you can teach personalized English classes from kids all over the world. The website offers a very good opportunity and it allows you to help students master the English language at different levels. You get paid rather well for every lesson, and since everything happens online you don't even need an office. You can teach English from home and get paid online without any hassle. It's by far one of the best options to help you earn money online and it works seamlessly.
Freelancing: Ways To Make Money Online
Freelancing is very helpful because it allows you to sell your skills online. Whether you are a programmer, writer, consultant, music or video creator, graphic designer, or marketer, you can easily sell your services online without a problem. Fiverr in particular stands out because it's making this freelancing experience seamless and very easy to adapt to your needs.
All you have to do is to start creating gigs with the skills you want to showcase and that's it. The platform will advertise your services to clients, offering the support and assistance that you need. It really is a great opportunity for you to make some money online by harnessing your own skills. It's well worth your time, and if you can stick to it you can earn a good income very quickly.
Voice over
Do you have a good voice and you're looking for a job? It makes a lot of sense to sell your voiceover services for a vast range of projects. There are a plethora of voiceover options to consider, some of them are on freelancing websites, and you also have voiceover websites too. It's all about finding the right approach that suits your needs, thankfully there is a vast range of options to take into consideration here.
Proofreading: Ways To Make Money Online
If you have a passion for words, then it does make a lot of sense to either write content or proofread stuff written by others. The thing to note about proofreading services is that you need to have a keen eye for any grammar mistakes. You will most likely be processing multiple pages, maybe even dozens of them. Your focus has to be on making sure everything is proofread, there are no errors and in the end, it can lead to a very good and rewarding experience. It's certainly worth the effort, all you need is to give this a try and you will appreciate the value every time.
Etsy side hustles: Ways To Make Money Online
Etsy is a great platform for those of us that like crafting items and then selling them online. This is a great website for creatives and it does bring in front some amazing ways for you to make money online. If you have great ideas for DIY products or you are expert craftsmanship, this is by far the best option for you to explore. It won't cost you anything, and the overall return that you can get will give you amazing results. All you have to do is to check it out and give it a try, then nothing can stand in your way.

Online surveys
Websites like Swagbucks or Survey Junkie can help you make some money online by completing surveys. This is not a hard thing to do, anyone can complete these surveys and get paid. Granted, the amount you get per survey is limited, but it does stack up in the long run. That's why it makes a lot of sense to make money with surveys, it's simple and you can do it whenever you want. Once you reach a certain point, you can withdraw your money and that's it.

Food delivery services
A lot of people are ordering food online right now due to the pandemic, so it makes a lot of sense to pursue this type of side hustle. The idea here is that you create an account on Doordash and Postmates, accept the idea to deliver food to people, and then accept orders and deliver to earn money. This is an incredible approach to making money online, and you can work as much as you want or as little as you want based on your own needs.
Ride sharing
Another good side hustle is definitely ride sharing. Services like Lyft or Uber have been popular for quite a while, and you can start earning quite a bit with them. The main idea here is to create an account and reply to inquiries from customers. A lot of people use ride-sharing services because they are less expensive than a taxi. This way you get the best of both worlds, eliminating issues and focusing on the best experience and results. It will help more than you might imagine, all you need is to take that into consideration.
Dropshipping: Ways To Make Money Online
The main idea behind dropshipping is that you create an eCommerce website and sell products online. The supplier will handle and ship all your orders, so you just take the orders and make a profit. It's a very common method that people use to make money online right now, and you will find it to be extremely easy to adapt to any industry. However, you will need to rely on a good supplier, which can be a little harder to find sometimes. Yet if you find a reliable and dependable supplier, then nothing can stand in your way.
Become an influencer
This can help you make quite a lot of money. The main idea when you are an influencer is that you want to post content people enjoy. Once you have a large audience, you will get sponsorships, people might even pay you to be a part of your content and reach your audience. You don't need to be an influencer full-time, many influencers have their own job. But it's a side hustle and one that can work very nicely.
Virtual assistant
You will notice a lot of businesses don't have time to complete all kinds of tasks. As a result, they are more than willing to hire someone to take care of those tasks. Being a virtual assistant on the side can be very lucrative, it's one of the reasons why some people became a full-time VA. Obviously, this work involves a lot of research and time spent on menial tasks. But then again, it pays pretty well and a lot of businesses and professionals need their own VA so they can focus on their company's growth.
Taking and selling photos
We all love taking photos, but did you know that selling photos can be a good side hustle? Absolutely, it allows you to use your talent and make money on the side. You will need a good camera and some editing software. It all comes down to you in regards to how much you want to edit images or not. However, many customers require edited images, so having the right tools for you can really make a huge difference.
Create an online course and sell it online
You have platforms like Udemy or Teachable that help you create your own online course very fast and easy. The best part about these platforms is the fact that you just need to create the video files, they will help you with the course creation process in the form of their own tutorial. It makes a lot of sense to go down that route because it works super nicely, and the value is more than impressive every time.
Start publishing videos on YouTube
If you have great ideas and love creating videos, then you can try to become a YouTuber. It will take some time until you gain the right audience, but it will certainly help you a lot. The growth might be slow at first, but you can rack up a lot of exposure if you do it right. From there to monetizing your videos and having more views will be one single step.
Conclusion
You will have no problem finding a good side hustle, it all comes down to taking your time and adapting to all the numerous side hustles out there. Avoid any rush, pick the right side hustle to suit your needs, and expand from there. It's definitely not easy to make money online quickly, but if you stick to it and find the right means to do so, it can be well worth it!