Reading time: 5 minutes
This post may contain affiliate links. If you click these links and purchase something we may earn a commission. This helps us provide the information here free of charge to you. Read More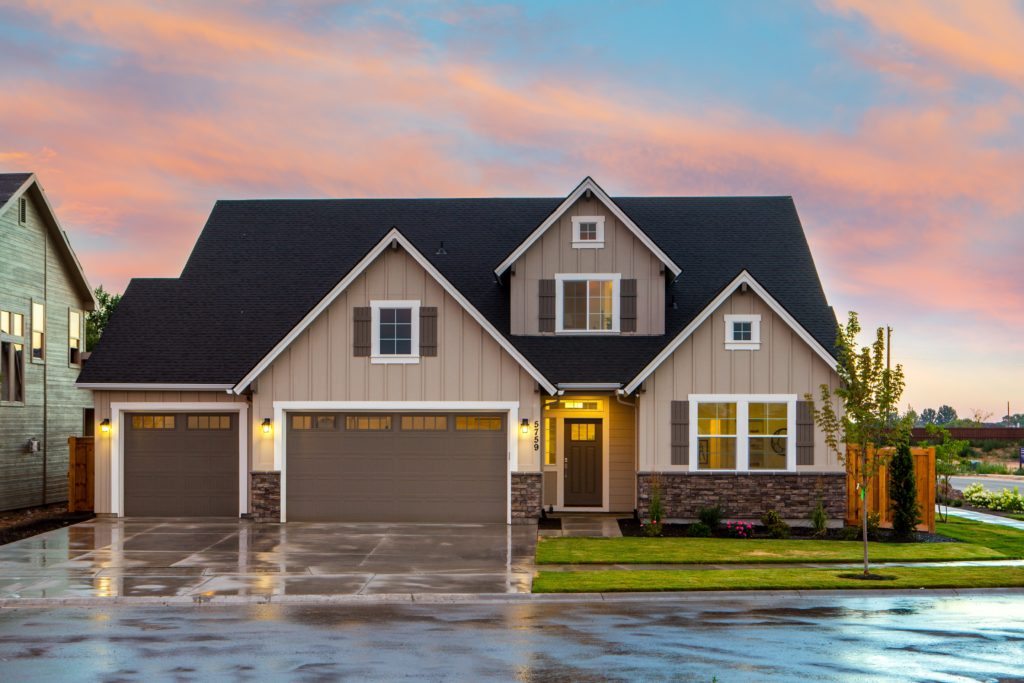 Buy a foreclosed home and make money! Buying a foreclosed home can be a great way to make money. If you find the right home at the right price, there are plenty of profits available. Before you start, learn the steps to become a profitable real estate investor.
Every real estate transaction is different, but in general, expect the following steps:
Figure out the market where you'll buy the home
Understand the cost of the renovations and determine your potential profit
Know where to find foreclosed homes
Determine how you'll finance it
Get an inspection
Understanding the Market
First, you must know the market, not the real estate market in general, but your exact market. What are the prices in the area? How does it compare to the price you'll pay for the foreclosed home?
Typically, foreclosed homes sell for less than the market value. Banks want to make back the money they lost – they aren't interested in getting the full market value. But how does the current market value compare to the asking price?
If you fix the home up, is there a market for the home?
What about Renovations?
Foreclosed homes are often in disarray. If the homeowners couldn't afford the mortgage, they likely didn't keep up with the home's maintenance and repairs either.
How much money must you invest in the home? Will you completely renovate it or fix it up? Either way, know the comparable market value of the home once you complete the renovations or repairs.
What's the difference between the current market value or the after-repair value and how much you'll pay for the home now? Is there a profit? Is the profit margin large enough?
Where to Find Foreclosed Homes
Buying foreclosed homes takes a little more creativity than buying a 'regular home.' You'll think outside the box so you can get your hands on the latest listings. Some foreclosed homes sell fast, while others sit on the market for years.
Here are a few of our favorite ways:
Check the newspapers – Foreclosure listings are public information. Banks post the Notice of Default before the home goes into full foreclosure. If you contact the buyer yourself, you may work out a deal to get him/her out of foreclosure and get more significant savings.
Real estate agents – Not just any real estate agent will do. You need one that specializes in foreclosures. Not all agents specialize in foreclosures, so do your research and ask a lot of questions before choosing one.
Foreclosure websites – Websites that gather all of the foreclosure information in one place help tremendously. It cuts out the multiple steps you must take if you do the legwork yourself. Foreclosure.com is a great example. They offer listings at the state, county, and city-level and publish listings long before they hit other listing services as foreclosure.com updates its listings twice daily.
Finding Financing for a Foreclosed Home
Before you find the perfect foreclosure, know how you'll pay for it. If you find a foreclosure on auction, you may need all cash. Do you have it available, or do you need bank financing?
If you use bank financing, do some of the legwork ahead of time. For example, shop around and find the lender you're most comfortable using. If you shop with lenders within a short time (typically a few weeks), the credit bureaus only hit your credit report with one inquiry, so that's less damage your credit score experiences.
Once you find a lender, get pre-approved. If a lender approves your financial qualifications, they'll issue a pre-approval letter conditional upon the property's approval. This is where the issues lie with mortgage financing for a foreclosure. The lender may require home repairs before they'll approve financing.
Get an Inspection Before You Buy a Foreclosed Home and Make Money
Most banks sell foreclosed homes 'as is.' Paying for an inspection helps you understand the home's condition before you pay for an appraisal. If the appraiser finds many things wrong with the home, the lender may require renovations before you can close on the loan.
If you pay for an inspection up front, you'll know what you're dealing with, not only for financing but also for your own knowledge. How much must you invest to get the home up to par before selling it?
Putting it All Together
Finding the right foreclosure property is easy when you use resources, such as foreclosure.com. With multiple listings at your disposal daily, you can jump on the latest listings getting ahead of the competition.
Not every foreclosure is a good buy, though. Make sure you do your homework. Know ahead of time how much you want to spend and how you'll pay it. Do you have the cash, or will you require financing? Does the home need repairs or renovations? If it does, how much will they cost?
Once you know the full cost of buying the home plus the cost of renovations/repairs and financing, you can make an educated decision. Don't jump at the chance to buy just any foreclosed home assuming you'll make money on it. Take your time and do your homework.
When you do the math, determine if there's enough profit-making the purchase worth it or if you should look for the next property. Using a site like foreclosure.com, you have a variety of homes at your disposal. You'll always have the latest listings and don't have to do the legwork that is combing through the newspapers or using a real estate agent requires.
Either way, take your time. Investing in real estate can help you make money when you do it right. If this is your first investment property, take things slow. See how it goes and if you're profitable, start expanding your portfolio for even higher profits.