Reading time: 9 minutes
This post may contain affiliate links. If you click these links and purchase something we may earn a commission. This helps us provide the information here free of charge to you. Read More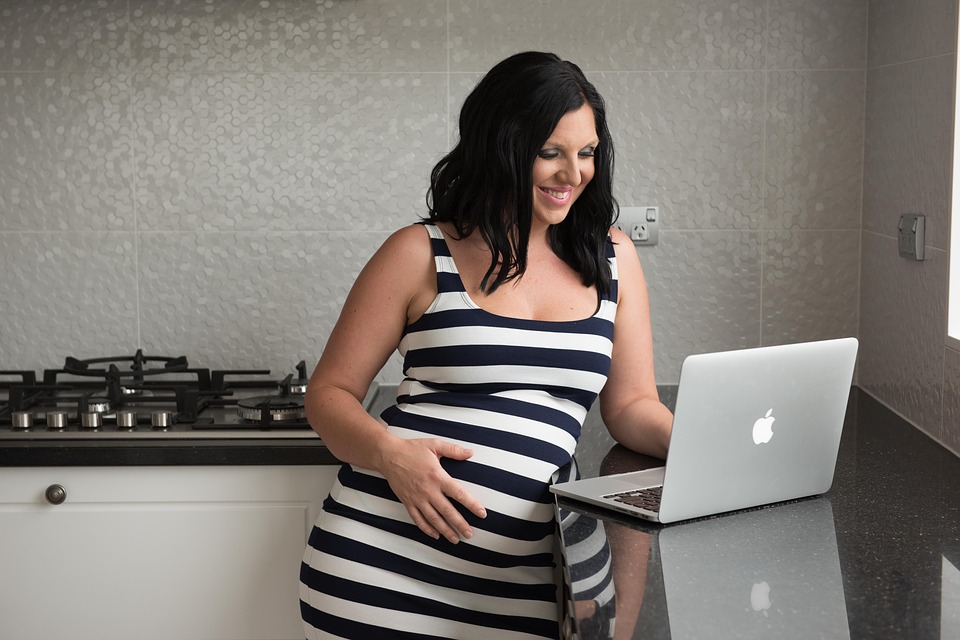 Jobs are never a piece of cake for anyone. It takes your time, hard work, dedication, focus, and every ingredient to make it a success that you may earn for your family.
But what if you are a single mom, and holding literally every responsibility for your shoulders? Of course the job, household, children, everything! This article goes for such beautiful ladies who are single moms.
Today, you'll get to know some relevant jobs for you to handle in combination with other responsibilities you have to fulfill.
These jobs may be a way of bringing out the talent for some single moms that they must be holding back before. Let us have a look into some jobs for single moms!
Every Mom Is A Tutor!
Well, no doubt that every mother is a teacher. Teaching actually tops the single mom jobs because, as a mother, you know well about the needs of children.
You have gained this ability by teaching your child and know exactly how to deal with the students with compassion and love. You can be a full-time tutor, home tutor, a substitute teacher. All of them perfectly fit your skills and abilities as you have them ingrained in being a mother!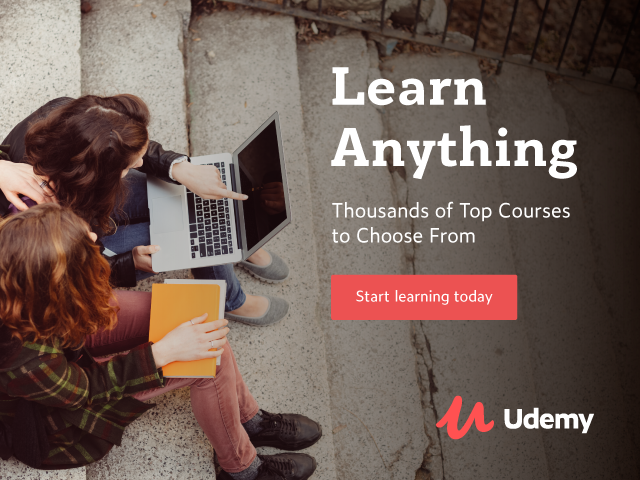 Another helping platform to showcase your teaching abilities in terms of selling online courses is Udemy. If you are an expert in design, photography, development, marketing, IT and software personal development then you can sell your courses at this platform. This place connects the students with the best instructors worldwide.
Therefore, if you want to earn more or look for a career change, you should surely go for education. Not only you could sell your courses, but also you could take such courses as per your interest in order to improve your skills and have more successful future ahead.
1. Freelancing Jobs For Single Moms
Freelancing is one of those jobs for single moms, which could provide you flexibility. Well, this is the best part because you could avail of the situation while being at home.
Freelancing will give you a wide variety of skills that you could pursue as your career. It includes content writing, graphic designing, web designing, and a lot more.
A freelance virtual assistant is also growing these days. One such platform is Fiverr, where you could showcase your talent in terms of graphics and design, digital marketing, and writing and translations. For those having excellent computer skills should give it a try.
2. The Blogging Job for Single Moms
With hands-on excellent writing skills, blogging could be the most beneficial job for single moms where you could not only earn but also gets the opportunity to showcase your talent.
You'd be happy to learn that it doesn't cost much to start a blog, and if it takes a wing, you could earn more from those advertisers who are willing to get featured on your site.
One thing that should be kept in mind that blogging at first should be kept a side business until it takes off.
You cannot immediately earn a living from blogging, give it some time to settle it. While the most flexible part is, you may work for your blog while staying at home!

3. Small Business Is The Best Job For Single Moms
Entrepreneurship is one of the leading jobs for a single mom or an effective method of earning through your small businesses. You may start a full-grown business or create or sell your products, and the choice is yours.
What you have to do is be around those successful business owners out there who will help you with their experiences and resources.
For your convenience, I'm sharing platforms where you could sell your unique ideas in terms of handmade jewelry, art and collectibles, home and living, wedding and party, craft supplies and tools and much more. One such place is etsy where you could sell directly to the customers.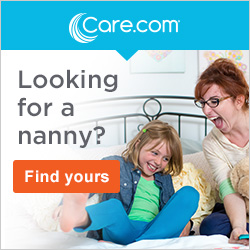 4. Be A Nanny!
Being a nanny, babysitting, or daycare teaching also perfectly qualifies for the best job for single moms. Being a mother, you've actually got an ocean of love, tenderness, and experience of tackling kids.
You may use this quality as your career. For this purpose, you may take classes in early childhood in your local community college or may start working at a nearby childcare center.
Not only will you earn this way, but you can also utilize your time around cute, lovable children out there.
5. You Can Be A Translator
Being a translator can be a very useful job for single moms if you have command over more than one language.
There are many businesses, organizations, and government agencies out there with require translators. With you being fluent in their requisite language will be an excellent choice to opt-in this field where you could use your skill in a productive manner.
There are many translators who work as a freelancer or on a part-time basis. This is helpful when you want to spend most of the time with your children at home.
6. Job For Single Mom As An Administrative Assistant
Single moms can be an administrative assistant as it doesn't require any technical degree. You have to play your part in the smooth run of the office.
Your role is to support the staff, schedule their appointments, organizing the information, and performing all such tasks that are required.
This position actually fits single moms as it doesn't require any overtime, and you could go home as per the straight forward schedule. Therefore, for a mom with a busy routine, this job is the best option.
7. You Can Be A Graphic Designer With A Creative Mind
The reason for the graphic designer being an excellent job for a single mom is due to its highly customizable nature. Now, what does it mean?
Well, graphic designing has much room for part-time, full-time, freelancing, office jobs, and remote jobs.
While you're a creative person, you can easily manage to incorporate other's perspectives in your design.
A mom knows well about time management, which is a crucial skill required for this job.
In short, for those moms having ingrained capacities for creating visuals and are always drawn towards art, designs, logos, illustrations, etc., should definitely go for this one!
8. You Can Be A Social Media Specialist
Social media is something where everybody has their hands on. Every other mom is using social media, and some are experts on it. The job is quite easy if you are deeply interested.
All you have to do is to work as a social media evaluator, checking ads, posting content and visuals, etc.
Moreover, many business owners require social media managers for the marketing of their brands on such platforms.
You'll have to post, deal with the customers, and act accordingly. All of this work could be easily accomplished while you stay at home.
9. Event Planning Jobs For Single Moms
Those mommies who have a creative mind being enthusiastic about event planning could make it their profession if you have previous experience of it then well and good.
You'll have to coordinate corporate retreats, office parties, weddings, birthdays, and similar events of larger groups.
You need to handle all the details of the occasion, including meals, décor, seating arrangements, entertainment, etc.
You'll be glad to know that many of these event planning tasks could be accomplished from home as well. To find such a job, you can update your LinkedIn profile to show your interest in this particular field.
10. You Can Be A Bookkeeper
Another job for single moms which they could prefer staying at their homes is bookkeeping and for which you don't need a degree.
This job is related to tax information and financial transactions. Moreover, you have to update your clients' financial statements, read over their documents, and prepare reports for them.
Many bloggers, small business owners, and influencers hire a bookkeeper for their finances. So if you think this job is appropriate for you, then go for it.
11. Data Entry Specialist Job For Single Moms
Data entry is a well-known job which you could perform while staying at home.
Staying at home jobs is preferred most of the time by single moms where she could give most of the time to their children and work when they sleep.
All you have to do in this job is to have strong keyboard skills such as fast typing. Moreover, you have to be a sharp observer of the details you've been given.
These skills are something that many of the moms already have.
12. You Can Be A Realtor
Single moms could be real estate agents where they could help their clients buy, sell, and rent the properties.
The career requires you to have specialized knowledge in the housing market field, and you must have a state license.
To be very honest, the working hours might get long, but the realtors set the schedule as per their feasibility.
As the working hours are irregular, it gives the margins to such moms who aren't busy in their full daytime childcare.
You get the flexibility to attend your child's school events and can get your entire family time.
13. Companies That Offer Work At Home Jobs For Single Mom
For your convenience, I'm mentioning some companies that offer work from home for fields such as IT, healthcare, and sales. They run a wide variety of entry-level gigs to full-time staff, offering you high salaries.
Winding Up
Choosing and settling in a career is never an easy task for single moms, for they have to create a balance between their job, household chores, and to give attention to their children.
In such a case, you should choose a career that perfectly matches your talent, interest, and feasibility so that it won't be an impossible task for you.
So choose the best fit career for yourself and fasten your waistline towards the road of success!
How useful was this read for you? Don't forget to share your thoughts in the comment section below!