Reading time: 17 minutes
This post may contain affiliate links. If you click these links and purchase something we may earn a commission. This helps us provide the information here free of charge to you. Read More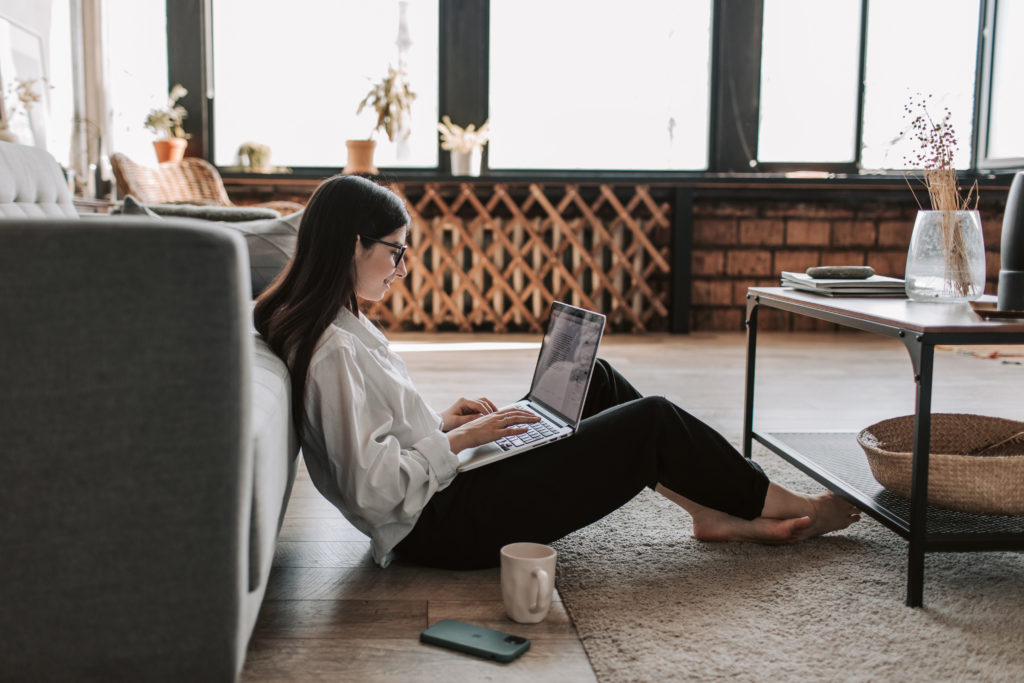 Transcription Services To Make Money Online As A Freelancer
Transcription services are usually great work-from-home gigs and don't normally require experience or education to get started. However, it will probably be easier to qualify for these kinds of jobs if you can deliver quality transcriptions at a quick speed.
A brief overview of a transcription job involves receiving an audio file, and typing out what you hear. This audio could be from a law firm, or it could be audio needed to create closed captioning for a TV show.
Most of the jobs listed below will require a skills test in the beginning, but once you are in, these are some great companies that allow work-from-home employees. Keep in mind when reviewing rates that an audio hour does not directly translate to an hour of work.
Essentially what that means is how much you will earn for however long it will take you to transcribe a total hours worth of audio. If this sounds like something you want to do from home, then check out the top 8 transcription services you can start today.
Quicktate
If you are a beginner looking to start in the transcription services world, Quicktate may be just the place to start, which is why it is first on our list. Worker's pay ranges between ¼ to ½ cent per word you end up transcribing for beginners, and more qualified transcribers that refer to niche-specific jobs can make more.
Payouts happen through PayPal twice a month, and your tasks could be from voicemail messages, letters, legal files, and even medical files. The longer you work with Quicktate, the more options will become available over the topics you can get paid to dictate, and the more money you can make overall.
Make Money Online As A Freelancer With TranscribeMe
When work becomes available, TranscribeMe pays its employees $20 an audio hour, and signing up is simple. Applicants will take a short graded exam and will receive their results immediately.
If your TranscribeMe resume lists more years of experience, you may be asked to complete an additional entry test, to then be approved for higher-paying gigs. As long as you pass with enough accuracy, you are in! Audio files are usually very short eight to ten seconds, and you can receive your PayPal payment each week.
Make Money Online As A Freelancer With Tigerfish
Another alternative for beginners is Tigerfish due to their low qualifications to apply, and the key is to catch them at a time when they are actively recruiting workers to find steady work.
Tigerfish does not publicly display their pay rates, but word on the internet says it could be about $0.50 per word you transcribe. Upon applying, you will have to download their style guide, and take the admittance test.
This will test how accurately you transcribed their practice audio, to see if you have the speed and correctness needed to transcribe for them. Once in, you will be doing your work through Start Stops Power Play for Windows Media instead of on your own personal computer or through their website, which previous employees love working through.
Rev
The transcription company with the most hype, is definitely Rev. In the past they have had some big-name clients, including Disney, the New York Times, and Viacom. Rev hires freelancers to handle their daily workload, and are consistently hiring new workers.
Not only will you be transcribing, but there are also captioning, subtitling, and translating jobs available too. Employees of Rev also get to choose whichever jobs they want to work on out of a pool of jobs to be completed, and if you start on a project and don't think it is worth your time, you can return it within the hour to search for another job.
does a great job of taking their worker's preferences in mind when setting up work flexibility. Like most transcription websites, your pay will range depending on experience, but a beginner usually makes between $0.24 to $).90 per audio minute, while captioners make between $0.45 and $0.75 per audio minute.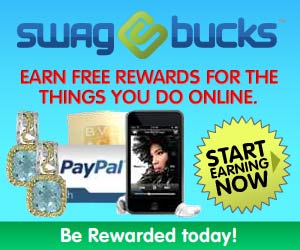 Make Money Online As A Freelancer With Daily Transcription
For those who have not had luck in the past applying for transcription jobs, you might want to give Daily Transcription a shot. They are always on the lookout for beginners and skilled transcribers.
Their work times are scheduled by either a part-time or full-time availability and prefer for their workers to remain on-call since job requirements are always changing. Most of their clients are from the entertainment industry, so you may find more entertainment working through this company than others.
Scribie
Compared to other transcription companies, Scribie pays per audio hour at a rate of $10 per hour. Something that sets this company out from the rest is their low minimum payout required, which is only $1.
It's a great option to work for some extra cash whenever you need it. There are also no minimum hours that you have to work each week, so you can work at a pace that works best for your busy lifestyle.
Work is available for all levels of transcribers, which might be another good option for beginners looking to get some experiencing in transcribing. Regardless of the type of file, you listen to, and there will be no clips longer than 6 minutes long with Scribie, making it a less intensive job.
AccuTran Global
Most of the work that AccuTran Global transcribes around financial conference calls and interviews, so keep this in mind when applying. The way this company structures their pay is based on the word you transcribe.
So for beginners, a starting rate would be one cent for every two words. For those with higher qualifications, their top price is 1.5 cents for every two words and could potentially be foreign audio to be transcribed. This company should not be considered your full-time work, for they have windows of times where they are busiest through the year and accept new transcribers.
AccuTran Global's seasons are from January 20-March 15, April 20-May20, July 2–August 20, and October 20-November 20, so that is important to remember when looking for work money online as a Freelancer. There are a few freelance sites that offer freelance work as well. Amazon mTurk is one of the most popular, and Upwork is another viable option. Keep in mind with these kinds of jobs, in particular, the rate you receive will vary depending on the client you have at the time. That is why we recommend these types of jobs for those looking to earn some extra cash by working from home and not making a luxurious living off of it.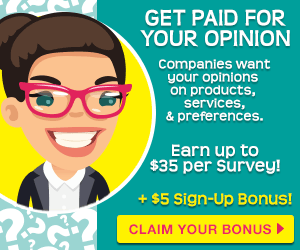 Another great way to get paid online for performing various tasks and completing surveys. These types of sites can be hit or miss, but SwagBucks is the best in the industry and is fantastic for those who are only looking to make a little bit of extra cash.
Make Money Online With Respondent.io
Speaking of surveys, we have to mention these guys. Normally we wouldn't consider taking online surveys as a way to make extra money, but Respondent will often pay $25-$250+ per survey. Their surveys typically take 1-4 hours to complete, and they regularly pay via PayPal.
Freelance Blog and Article Writing Jobs
This is the best way to make money online as a Freelancer. Another option for those looking to work from home is the art of freelance writing. They end up writing whatever kind of content that their current clients need, and this can change depending on who you are working with. Your client base could be many different people who need writing done for them or one more significant client with steady and repetitive pay.
Remember, when you are a freelance writer, you are not only writing but also marketing yourself and your skills. Skilled freelance writers that have specialist knowledge or degrees in a particular field may be able to make more for the more specific work needed.
In today's digital world, there are a lot of individual companies that have a website they depend on instead of an office space. For others, their website or personal blog is their entire business, and to continually be putting out new ideas and work can get tiring.
This is where the work of a freelance writer will come in. It's an excellent industry for beginners who have a passion or knack for writing, and want to get experience writing about a wide array of topics, in different styles.
You can even buy article writing services on Fiverr for super low prices and resell that content on some of the content mills below for a very generous profit.
Verblio
The first online content creation platform on our list is Verblio. Their goal is creating content that drives SEO results for business across the world, which makes it one of the top freelancer providers for writers in the industry.
On average, Verblio offers its 3,000 workers between 300 to 3000-word requirements on several different types of content. The more you write, and the better the reviews, the quicker you will move up in their tier level system.
With each rise of level, you will have access to higher-paying jobs that either become more specific, or longer in length. Verblio is probably the hardest to get into on our list but it is worth it. Their application process is more stringent because their pay rates are so high.
Pay is so good that once you are in, most of their writers earn a full-time income. Their community forums are beneficial to those that can get their foot in the door.
TextBroker
Unlike others on the list, TextBroker pays its writers per word. This means, the higher the level author rating you earn, the more you move up in levels, and the more you earn.
There is complete freedom at TextBroker when you are deciding whether or not you will take a project, and because you are not a technical employee, there are no minimum obligations for your pay. Online, there is also an option to join a team of authors to be able to work on larger content projects in topics you are passionate about.
With over 100,000 writers, TextBroker is a trusted and reputable source for freelance writers. Are you thinking about applying? Submit a short sample of your writing on any topic you'd like, and receive a preliminary rating score from the people at TextBroker.
Once you get the a-okay, join thousands of others that are working from home doing freelance writing.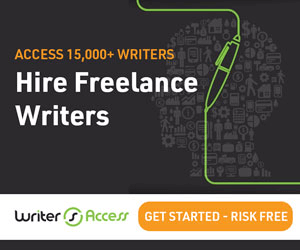 Make Money Online As A Freelancer With WriteAccess
This award-winning marketplace connects thousands of customers to writers and translators available for freelance work online. People who need work will deposit funds into their spending account, which they can then use to purchase work that needs to be written.
Writers can then pick from the available orders as long as their star rating meets the minimum star rating of the customer. If there is a particular topic that you feel confident writing about, apply with what WriterAccess calls their casting calls, where the writers will select if they qualify to write for them or not.
Opportunities grow for writers the more they write, so if you find a topic you are good at writing about, apply for all the jobs WriterAccess has.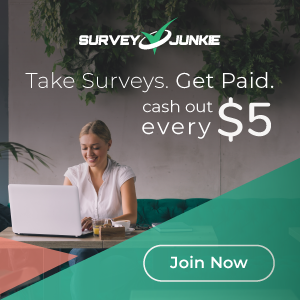 Constant Content
Next on our list of freelance writing opportunities is Constant Content. Their focus is content creation that specializes in high-quality content for businesses.
Your projects can be ebooks, product descriptions, and many other options that drive SEO and sales to the customer's companies. You can pick jobs on what is needed or write about whatever topic you want, and upload it to the Constant Content directory.
People that are looking for Content on their website can then look through the already written directories and select your writing to use and pay for. Constant Content has unusually strict quality standards to be able to start freelancing through them, so it might be a better option to come back to them when you have some experience.
Content Gather
If you couldn't guess it by the name, it is the best way to make money online as a Freelancer, that is focused on content. They provide website content that is search engine optimized and vetted through Copyscape to deter from plagiarized work.
Regardless of level, writers can request payment whenever they are finished and receive their payment within 24 hours guaranteed. Also, for those who qualify for higher levels like silver level, you can get paid before you even sell your writing.
This program lets writers receive a percentage of what their writing earned them before it is even purchased by a customer. They do a great job of keeping their writers happy at Content Gather.
How To Make Money On Fiverr With Freelance Writing
Fiverr – Do you remember how we said you could buy articles and blog posts from Fiverr and resell them on content mills? Well, you can also head over to Fiverr and become a writer yourself and let others pay you! Fiverr is a website where freelancers can offer their skills and work for pay.

Currently, Fiverr is the world's largest marketplace for digital services, and this includes writing. With a marketplace interface, Fiverr connects buyers with sellers, and you are in complete control of setting your prices, word counts, and delivery times.

When someone places an order, Fiverr takes out 20% when the order is complete, and an additional 20% from the buyer upon purchase. While the Fiverr market is somewhat saturated, there is always potential to earn some extra cash working through this type of marketplace and may be worth your time.

Just be consistent, upsell, and know your worth. A 5,000-word article isn't worth ten dollars, even if you are starting. Head on over to Fiverr and get started today!
Make Money Doing Freelance Customer Service Work
With the power of the internet, and many people learning to work from home, there is a growing demand for customer service agents in many different fields of work and make money online as a freelancer. Some of the largest companies in the world are now turning to the power of the internet to find customer service agents to work right there using nothing but their home computer or laptop.
Here are some of the best work-from-home customer service agent jobs that we can find.
Apple
We all know who Apple is. Many of us have even stepped foot inside of the wonderful Apple stores to buy new products or get help with our existing products.
Did you know that whenever you call in for help, the customer service agent on the phone is likely working from their own home? On top of that, if you ever use the live chat feature to get help, that customer service agent is probably working from their own home as well.
The application process is fairly straightforward, the pay is decent, and there's often benefits that come along with the position, even if you are a freelancer or independent contractor.
Make Money Online As A Freelancer With Support.com
If you are a tech-savvy individual or are willing to learn something new, then being a freelance technical support agent may be right up your alley!
Support.com bills themselves as a company that can help fix any problem, with any device, at any time of the day or night. If you're an expert in a specific field of technology, you can likely make a lot of good money working for them.
The pay is very competitive and all you need is a computer and a headset with a microphone.
Xerox
You may think of them as the copy machine people, but they do much more than that. Offering business solutions to many of the largest corporations in the world means that they are always looking for new employees, freelancers, and independent contractors.
The type of work you can do for Xerox remotely, from your own home, can range from customer service and support over to other non-phone-related jobs like data entry and image tagging. They are one of the more sought after work-from-home companies because the work is terrific, and the company is wonderful.
Make Money Online As A Freelancer Through American Express
The holy grail of work-from-home jobs is a customer support representative position with American Express. Why is everyone trying to get their foot in the door with AMEX?
Well, for starters, their pay is usually higher than everyone else's in the industry. They offer amazing benefits. You can even get maternity leave. That's right, maternity leave even though you're already working from your own home.
Make Money Online As A Freelancer With Convergys/Concentrix
Having been in business for over 40 years, these guys know how to survive a recession and are a great choice when deciding a good, stable company to work for.
They offer customer management and data management services to over 4,000 corporate clients around the world. Working for them will ensure every day is different. You might be acting as an answering service for a local attorney, or you might be taking orders for some new kitchen gadget infomercial.
FlexJobs Virtual Assistants
Want to be someone's assistant all from the comfort of your own home? A virtual assistant position may be what's right for you! The link we've provided takes you to a service known as FlexJobs.
FlexJobs specializes in work that doesn't necessarily involve you stepping into an office. As a virtual assistant you may answer phone calls, help with emails, or perform data entry tasks. With the whole world on lockdown right now, it may be a good time to see who is out there looking for some help!
Working from home is not a myth anymore!
Long gone are the days where work-from-home jobs online were nothing but scams. These days there's actual, legitimate work to be done and money to be made from the comfort of your own home.
Whether you want to become a freelancer and set your own pace, or if you want to work for a large, well-established company, then our list today should have you covered!