Reading time: 5 minutes
This post may contain affiliate links. If you click these links and purchase something we may earn a commission. This helps us provide the information here free of charge to you. Read More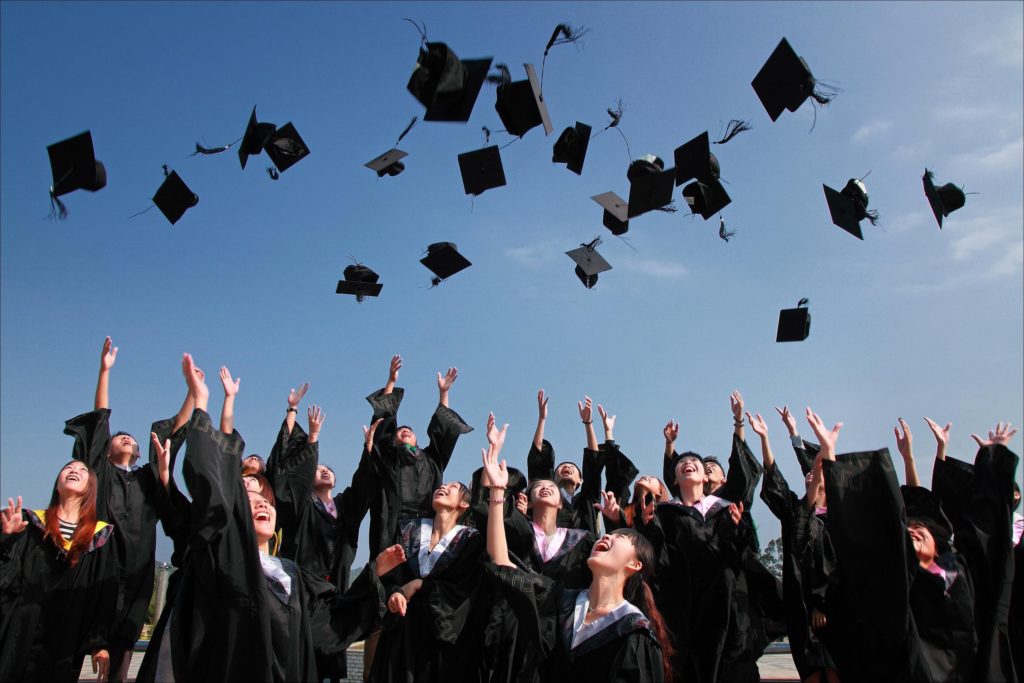 There are 45 million Americans who currently owe a total of over $1.6 Trillion in student loan debt. That's A LOT of money. I think it's safe to say that many of you reading this probably owe money on student loans.
That's not a bad thing, however! With that many people owing on student loans, it means that more of our friends, family, and neighbors can go out and achieve some form of higher education!
But I know that it's not fun when it comes time to pay these loans back!
Sometimes student loan debt can be overwhelming, sometimes it can only be a minor annoyance or inconvenience, but either way, it still needs to get paid.
I'm going to teach you how to replace your student loans with a new loan that may have a lower interest rate and likely has lower monthly payments.
What happens If You Don't Pay Student Loans
If you're not able to pay your student loans, you really should consider the refinancing options that we talk about at the end of this article. Not paying your student loans can result in a few negative outcomes:
Negative Credit History – If you miss payments on your student loans, then you can prepare to see some dings on your credit. Missed payments can affect your credit score by 50+ points or more. Missed student loan payments can hang around your credit history for 7+ years!
Loan Default – If you've gone 270 days without making a student loan payment, then your debt will be considered in default. Once the student loan debt is in default, the government can garnish your:

Work Wages / Paychecks
Social Security Check
Federal Tax Refund
Even your Disability Benefits

What is Student Loan Refinancing?
Whenever you refinance a loan, you are essentially replacing an old loan with a new loan. You can even replace multiple loans with a single new loan.
If you have a student loan and refinance it, the new lending company will pay off your old student loan for you, and you will then owe this new company that money instead. It's not nearly as complicated as it sounds!
If you have student loans from multiple lenders, then you may actually save A LOT of money by refinancing those loans.
Covid-19 has been a tragic time for all of us. Aside from the human tragedy, the economy has been hit pretty hard as well. Because the economy is struggling, interest rates have been lowered across the board. Many people with student loans are able to take advantage of these lower interest rates with refinancing options.
How Do I Refinance Student Loans to Save Money?
The process of refinancing student loans isn't hard to do, especially when you know what to expect beforehand. And, by you reading my article today, you've taken a great first step towards potentially saving some money!
Here are the steps you should take to refinance your student loans to save money:
1. Is Refinancing Right For You
How to refinance your student loans to save money? Refinancing your student loans only makes sense if it saves you money or helps to lower your monthly payments. If you're not struggling to meet those monthly payments or you're on a governmental income-driven payment plan, then you don't need to refinance. Everyone else should keep on reading!
2. Gather Necessary Documentation
Whenever you apply to refinance your loans you will need to get some necessary documentation together:
How much you owe on your current loans
Any proof of income (job, side hustle, alimony, etc..)
Government photo ID
Information about other monthly bills (rent, car note, etc.)
Proof of residency
Proof of graduation
3. Find A Student Loan Refi Lender
This is the most crucial step. Finding a trustworthy lender with competitive rates can potentially save you thousands and thousands of dollars. To make this easy for you, we've outlined some of the top names in student loan refinancing.

Best Student Loan Refinance Lender to save Money
You will want to go with a trustworthy lender that has experience with student loan refinancing. I have done a bit of research and, although I'm not a financial expert, I believe that I've found the best source that any reader can benefit from.
Credible Student Loan Refinance Portal -Is Best Way to Refinance Your Student Loans to Save Money
I am only going to recommend one service here today. Want to know why? Well, Credible will search MULTIPLE different student loans refinance lenders for you. This means you don't have to go fill out a bunch of different applications or call up a dozen different places.
Think of Credible as a student loan marketplace, and not a lending service. You fill out a single form to see if you qualify from multiple private student loan lenders. They will even compare interest rates for you to see who will save you the most money.
Credible Pros:
You can compare a bunch of different lenders at the same time
You can pre-qualify without having a hard credit check
Who does Credible work with?
College Ave
Sallie Mae
Ascent
Discover
Citizens Bank
SunTrust
RISLA
MEFA
EDvestinU
INvestEd
Click Here to use the Credible Student Loan Marketplace to receive rates and quotes from all of the above lenders, all without having a hard pull done on your credit report!
Choose Your Lender & apply!
Once you've used the Credible portal, you will be able to choose which lender offers the best deal for you and which lender has the best loan options for you. Whenever you're ready to move forward, Credible will import your current student loan information into their database, and the Credible lender will reach out to you to finalize the deal.