Reading time: 11 minutes
This post may contain affiliate links. If you click these links and purchase something we may earn a commission. This helps us provide the information here free of charge to you. Read More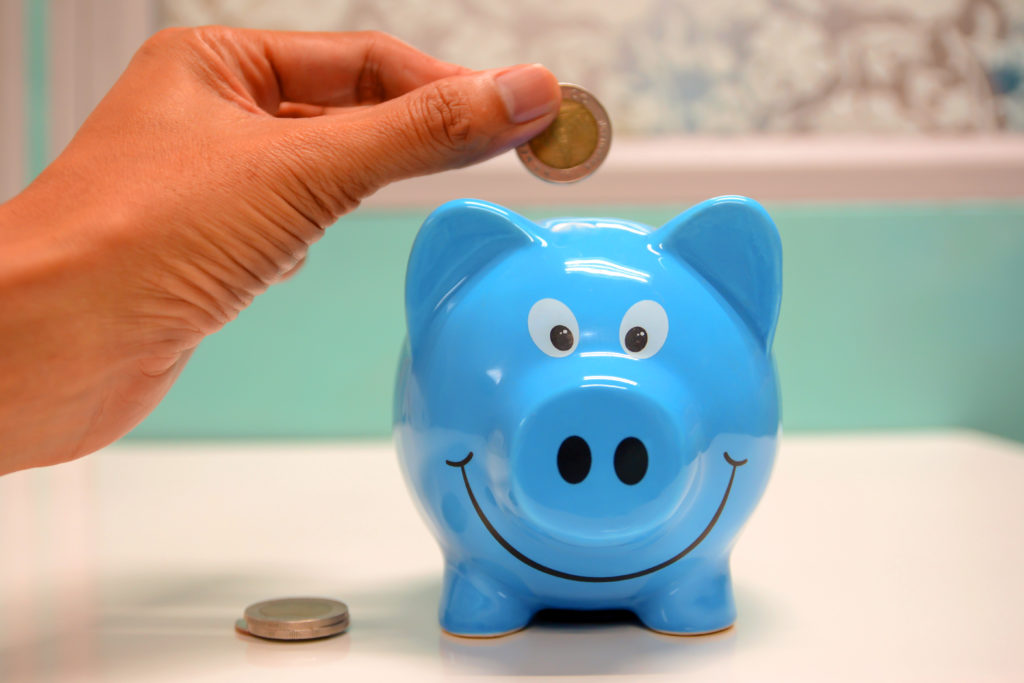 Do you know how to save money when on a budget? When you barely have money to survive for a month, it's hard to figure out how you can start saving. However, even the smallest amount set aside can really make a huge difference. It all comes down to knowing what approach works for you and how you can start to save money when on a budget instead of wasting money on random stuff. Start with small increments, implement these tips listed below and you will be good to go in no time.
Stop unnecessary subscriptions to save money when on a budget
Most subscription services renew automatically, so you want to monitor which ones of them are active. For a lot of people, Netflix is the only subscription, but some have more than a dozen subscriptions. Create a list with all the current subscriptions and see which ones you use every month. It will give you a very good idea of what you need to unsubscribe from. The more services you unsubscribe from, the more money you can save.
Try to use the 50/30/20 system
The idea with this system is that you spend 50% of your income on housing, groceries, utilities, and transportation. 30% is geared towards wants, things that you want to spend money on for the month. Lastly, you want to set 20% of your money towards savings. Of course, you can replace the 30% with this if you want, as it will help you save money.

Give the envelope budget system a try to save money when on a budget
This system is very interesting because it allows you to set a certain amount of money for every expense to save money when on a budget. That will help a lot because you get to Track and control your spending habits. It's easier to prevent overspending if you use this system, plus it will make it easier to manage your monthly budget. From here to saving hundreds of dollars every month it will be one single step.
Automate your savings
Establish a system where your bank will automatically save 20% of your money in a bank account every time you get paid. Most of us want the full salary so we can spend it, but this approach helps because it helps you set money aside for dark times. You never really know what can happen, so having extra money in a savings account will definitely help.
Use money-saving apps
There are plenty of apps and tools like Honey for example which will help you save a lot of money. These money-saving apps are very impressive, they get the job done fast and you will be impressed with the overall value and experience. The great thing about these apps is that they can find discounts for you. Either that or you get cashback for purchases, which is something you can turn into your own savings.
Rely on coupons
There are tons of coupons and cashback sites like Ibotta, befrugal, Rakuten, and apps that will help you save money on just about everything you buy. This will help a lot because coupons can lower the total price quite a bit. From here to saving more money it will be one single step. It's definitely time-consuming, true, but it's something you want to check out anyway.
Cook at home
It's very easy to place an order for food and wait for it to get to you quickly. However, ordering food and eating at restaurants isn't always the best idea. You don't have control over the ingredients, and the worst part is that you can overspend on food. Cooking at home is a very good way to avoid spending money, and the results you can get are pretty impressive because of that.
Plan your meals
Speaking of cooking, planning your meals makes a lot of sense because it's seamless and also very convenient. Meal planning is also incredibly fun, and you can vary your meals for every day of the week. Yes, it can be time-consuming, but it's also one of the healthiest ways to prepare your food and ensure that you have access to all the nutrients you want throughout the entire week.
Avoid buying expensive brands
Even if popular brands have a high price attached to them, the truth is that you're not always getting a better experience. It's a much better idea to acquire generic brand products for things like food, cleaning supplies, and so on. Believe it or not, this can help you save a whole lot of money, and that's exactly what makes this so good in the first place.
Cut the cord
If you don't watch TV at all, cut the cord. This will end up saving you $100 per month or sometimes a bit more. There are lots of cable alternatives such as streaming, plus you can find news online for free. It's a good way to save money and you will find that it works incredibly well for you.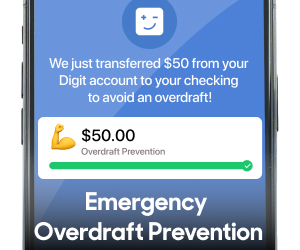 Buy used items instead of new ones to save money when on a budget
There are platforms like Craigslist and many other ad websites where you can find used products at half the price sometimes. It's a much better idea to buy used since you will still obtain a very good experience without having to worry about any issues that might arise. Use that to your own advantage and you will find yourself obtaining a really good result without any worries. There's also the option to rent stuff and use it whenever you need it instead of just buying a product that you may not use often.
Pack your lunch (instead of buying it)
Packing your lunch can end up saving you $300 per month, sometimes even more. It's very tempting to buy your lunch instead of preparing it from home. But the truth is that you can obtain some incredible results if you just prepare your food at home. It will end up being better and healthier anyway.

Hassle for the cell phone data plans
Not a lot of people know this, but you can haggle for a better data plan. Threaten them that you want to switch the provider, and many companies will offer you a custom, inexpensive plan. Sure, it might not work every time, but usually, it does provide the results you want. Just try to take that into consideration and you will be very happy with the results.
Go the DIY route
DIY products are cool, they look amazing and provide a really good value. You need to start crafting items yourself and there's the possibility to save a lot of money this way. It all comes down to being creative and once you do that it will be a very good idea. You can create your own table, prepare a new backsplash, and so on. Try to bring your ideas to life, it will be fun and very exciting at the same time.
Avoid shopping when you're hungry
You want to eat before you go out, this way you won't be spending a lot of money on food. It seems that whenever you are hungry, your brain won't register just how much food you're buying. As a result, you end up spending way more money on food than what you want. Take that into consideration and you will be very impressed with the results. Alternatively, you can check the Expiring Soon section at the supermarket. These foods are still good to eat, the validity term is almost there. But that's when you end up getting massive discounts on food.
Go to thrift stores to save money when on a budget
These stores are usually very affordable and you will spend way less than what you would on regular products. This type of store can be a godsend whenever you need to buy items, but you don't want to spend full price. Such stores have a lot of items, so creating a list beforehand makes a lot of sense.

Sell stuff you don't use to save money when on a budget
Another good way to set some money aside is to sell stuff that you're not using right now. Selling old items makes sense, it helps you prevent problems and it can help you set aside hundreds of dollars. Of course, you can also enter the resale game if you want. That means buying items at a lower price and then turn them for a profit. It will help you a lot more than you would think.
Switch to LED bulbs to save money when on a budget
Making this switch will help you quite a lot. Not only will you spend less on the electricity bill, but the great thing is that these bulbs will last for up to 25000 hours, 5 times how much time a regular bulb will survive. Yes, it's incredibly important to use this method, and the great thing is that it will work for you very well every time.
Get an accountability partner to save money when on a budget
An accountability partner is a person that will try to keep you in check when you want to spend money. Ideally, you want to sit on the idea of buying something before you make any purchases. This approach is very healthy from a financial standpoint since you can avoid spending money on stuff you don't really need.
Unplug electronics
Your electronics still consume electricity even if they are turned off. That's why you want to unplug them. This simple trick will lower your energy bills, and it's something that you can easily turn into a habit. Speaking of that, you can also buy a programmable thermostat that you can use to keep the desired temperature. It helps more than you imagine, and it certainly helps you avoid overspending.

Try to find group deals to save money when on a budget
It's a much better idea to go with your friends to the movies or a variety of other places. Most of the time you can get a group discount, which will help you avoid overspending and save money when on a budget. Group deals can bring costs up to 50% off sometimes, so it's worth checking those out!
Buy from online clearances to save money when on a budget
These clearances will help you spend a lot less, to the point where you can get items at 10%, 30%, or even 50% off. Sometimes you might go even more than that. Clearances or Black Friday deals are the best times when you can save money.
Set your own savings goals to save money when on a budget
It's important to try and save as much money as you can every month. That's certainly an important aspect because even if you start saving $100 per month, it can end up helping you in the long run. Setting saving goals and actually saving a set amount of money every month is what will help you pursue this idea even further.
Avoid impulse purchases, instead think about that purchase for a week
The reason you want to do this is because you will feel accountable for how much you spend. The last thing you want is to overspend, so it makes sense to think about how much those expenses will help you with other stuff. Again, it all falls down to accountability and avoiding impulse purchases that won't do you any good. It will be easier to stop unnecessary purchases as you start saving more and more money!

Conclusion
As you can see, there are tons of different options you can use in order to save money even if you're on a budget. We recommend you to take these ideas into consideration and give them a try right away. You will be incredibly impressed with the value and results. Think about Personal Capital and don't hesitate to use this type of service, as it might help you save money on a budget too! Plus, saving money is a healthy habit that will help you better control your finances. This will keep you out of debt, all while thinking about your financial future!