Reading time: 9 minutes
This post may contain affiliate links. If you click these links and purchase something we may earn a commission. This helps us provide the information here free of charge to you. Read More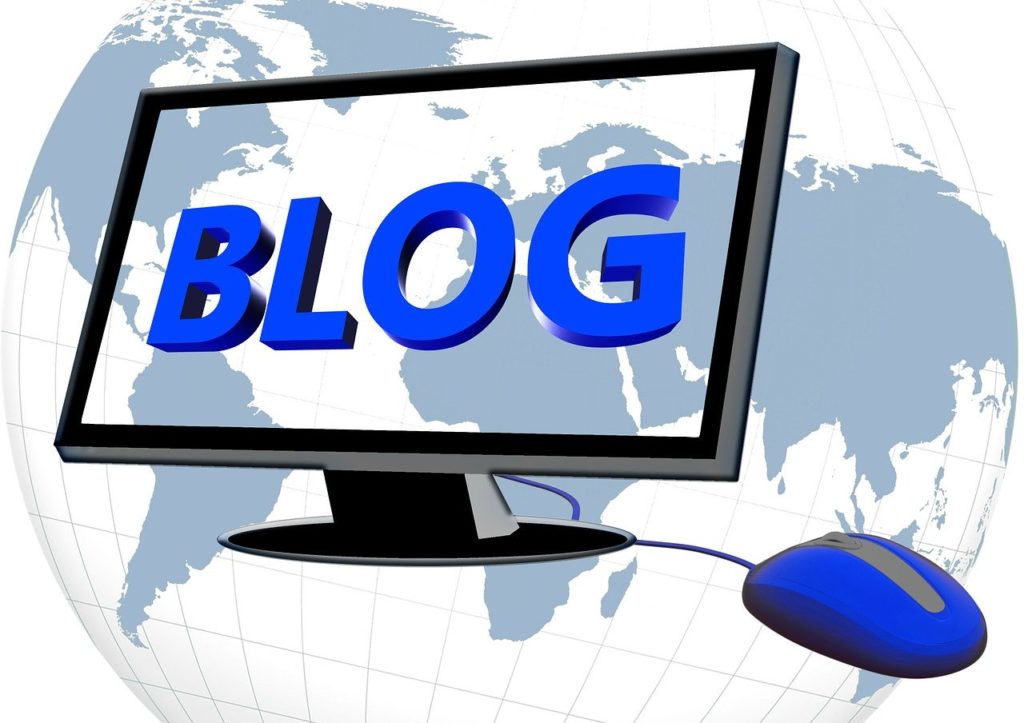 Attention bloggers! Many of you might have just started your blogs while others might be thinking of starting a successful blog.
This article goes to all of you because today I'm going to share some blogging tools with you that will help you save money, time and even your wit.
Who wouldn't need a six-figure blogging business? Let's have an insight into these tools to have an excellent experience of blogging.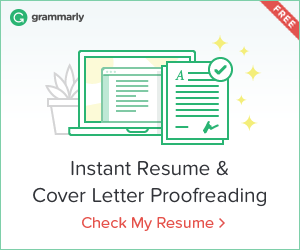 1. Grammarly (An Aid For a Successful Blog)
Those who don't have a good grip at grammar may not need to worry more. Grammarly will help you correct your mistakes, may it be your wrong tense, spelling, or punctuation error, or any advanced writing errors.
Using Grammarly regularly will give you a chance of a whole lot of learning related to writing issues.
The free version has limited access to only the spellings, punctuations, and tenses.
In contrast, the premium version gives you a wide range of facilities, including plagiarism check, finding better words for you, and personalized reports on your writing, to say the least.
You can be a better writer using Grammarly and hence can run a successful blog!
2. Canva (A Design Tool for a Successful Blog)
Canva is a hub of design tools where you could find a variety of designs for your Pinterest pin images. The best part is its extreme easiness to use.
You simply have to choose a template to make your changes, and the pin is ready in minutes! Bloggers use it to create the featured images for their blog. You can even share these on Twitter and Facebook.
Canva is much faster than Photoshop; therefore, the canvas is much preferred rather than Photoshop.
All you have to do is drag the image into your chosen design, add some overlay text, change the font and color according to your desire, and it is done. See how easy it is!
3. Tailwind (Marketing Tool for a Successful Blog)
Are you bad at making schedules? Tailwind will do that for you. It is the Pinterest scheduler where you can automate your Pinterest marketing. Tailwind helps you in 4 various ways:
1. Scheduling
As you know, Pinterest recommends that you be active by pinning daily.
Tailwind will assist you in this by letting you pin the batches, it then shares your pins according to the schedule you've laid. You can set your pins in advance even before months.
2. Analysis
Tailwind aids you to see which pins are performing the best and which of them are inoperative. You can also see the performances of your boards.
This analysis will help you build a strong strategy for your Pinterest marketing.
3. Smart loop
A smart loop will help you recycle your older best-performing pins and loop it back to the top of your boards.
4. Tribes
Tailwind will let you join the tribes, meaning you could join the group of users who actively share each other's content on Pinterest.
4. Pexels (Photos In Stock for a Successful Blog)
You must know that you can't just pick any photo from Google and use it anywhere because there are copyright laws, and you can't use it without permission.
Therefore to avoid such fuss, just stick with using stock photos.
There are many sites for a stock photo, but Pexels is the favorite among the bloggers because of its features.
Firstly, it is a fast website, second, you have a search bar to have access to any of the images you require, and in the end, you have loads and loads of royalty-free images!
5. WP Engine (WordPress Host for a Successful Blog)
WP engine is a platform where you can have access to develop and host fast, reliable, and secure word press site. It is the first and only WordPress digital experience platform. It provides you with:
The site-building and management tools to bring more creativity.
Cloud hosting and security solutions to enhance business performance
Optimization tools
WP engine gets very useful for bloggers in terms of simple site setups, trouble-free workflows, calm launches, and essential sailing maintenance.
6. Fiverr (Content Writing, Graphics, Design, And Digital Marketing)
Fiverr is a site where you can have all in one. For a blogger, it is the most productive place where they can put their hands on. You can find tools such as:
Graphics and design (logo design, brand style guides)
Digital marketing (social media advertising, social media marketing)
Writing and translation (blog posts, articles)
You see, how diverse and useful it is for a blogger to get their requisite designs, contents, graphics, or marketing tools all in one place.
7. Freshbooks (Invoicing And Accounting Made Hassle-Free)
FreshBooks are an extensively helpful tool for small business owners. As bloggers are one of them, they could have a lot of benefits out of it.
What this app helps you in is invoicing and accounting. It enables you to save time with automation.
You can simply put your business on autopilot, and it will give you invoice reminders for payment collection.
Not only this, but FreshBooks also provides reports that will help you keep an eye on your finances and make smarter business choices.
Another best feature that FreshBooks gives you is the fast payment collection when you accept credit cards online in FreshBooks you are paid up to 11 days faster! Amazing, isn't it?
8. Freepik (Graphic Resources)
Are you in search of graphic resources? Then you may get a stockpile of free vectors, stock photos, PSD, and icons all in one place.
The Freepik collection includes various resources of info-graphic elements, come to our DJ party, Instagram stories, design your card, landscapes, abstract frame, quote that, social media advertisement, the future is here, and stay at home.
You may easily have access to high-quality graphic designs with Freepik.
9. PicMonkey (Photo Editing And Designing)
Have you ever heard of PicMonkey? If not, let me tell you that it's a fantastic place for photo editing and designing like a pro!
You can create attention-grabbing images for your blog, Instagram, Facebook, YouTube, and more.
Moreover, you can create ads and logos too.
Simply transform your photo chosen out of millions of stock photos, edit it in your desired way by adding effects, touch-up portraits, exposure, etc.
The best feature is its one-click background remover.
You can build your brand and can get amazing graphics. This has created ease for bloggers.
In short, PicMonkey provides you with 8000+ graphics and textures, 100s of fantastic fonts, 1000s of design templates, and millions of stock photos. Awesome! Isn't it?
10.MailerLite (Email Marketing for a Successful Blog)
Have you ever heard of email marketing? And what's the use for it in blogging? Well, making money directly from your blog is quite difficult.
Readers are unaware of you, so why would they trust you? This problem is resolved when you start an email list.
In this way, you'll build a tribe of followers who will trust you and ultimately buy from you.
With MailerLite, you can have email campaigns, landing pages, pop-ups, and automation. What's the best part? MailerLite has made advanced tools easy for you.
Keep growing your email list and increase your blogging business.
11.Genesis (Plug-In In WordPress for a Successful Blog)
Genesis Framework from StudioPress is a fantastic tool for bloggers, empowering them to quickly and easily build astounding websites with WordPress.
It is the most popular theme framework providing you with themes for practically any niche. You can update themes without losing your customizations.
Genesis is relatively inexpensive, plus it provides you a ton of features and dedicates plug-ins.
It is absolutely the best starting point for people doing DIY, devs, and bloggers for designing their web.
12.Google Docs (Writing Tool for a Successful Blog)
A very well known word processing app that you must be aware of is Google docs. It is quite similar to MS word or apple pages. Then what's the difference?
Well, Google docs don't appear as an app on your laptop. Instead, it is accessible through a browser. That means you have your documents with you no matter wherever you go.
A handy feature of google docs includes auto-saving your file as you write.
You can simply write your blog posts in Google docs and then copy + paste it into WordPress.
13.Cloudflare (Content Delivery Network for a Successful Blog)
A fast blog is required to get a better ranking in Google search. Switching to a fast web host like WPX hosting is one way to do that.
The other way to speed up your WordPress blog is to go for a Content Delivery Network (CDN) such as Cloudflare. Now, what is CDN?
It is a network of servers that are spread around the globe, working together to provide your content a fast delivery. You must be wondering how this fast delivery is exactly possible.
Well, CDN will cache your website copies, which ultimately improve the page loading speed.
Conclusion
Many of you must have learned some new tools for your blogging, right? These tools have created a lot of ease in the blogging processes.
They are a way to save money and time. You can easily design your blog like a pro and have access to many tools that help you build an attention-grabbing blogging site.
Put your hands on these tools and then see how successfully your blog runs!
http://wisdomspot.org/tag/need-hierarchy/ How useful was this article? Do you know any other best blogging' tools? It would be wonderful to know more from your side underneath in the comment section!