Reading time: 6 minutes
This post may contain affiliate links. If you click these links and purchase something we may earn a commission. This helps us provide the information here free of charge to you. Read More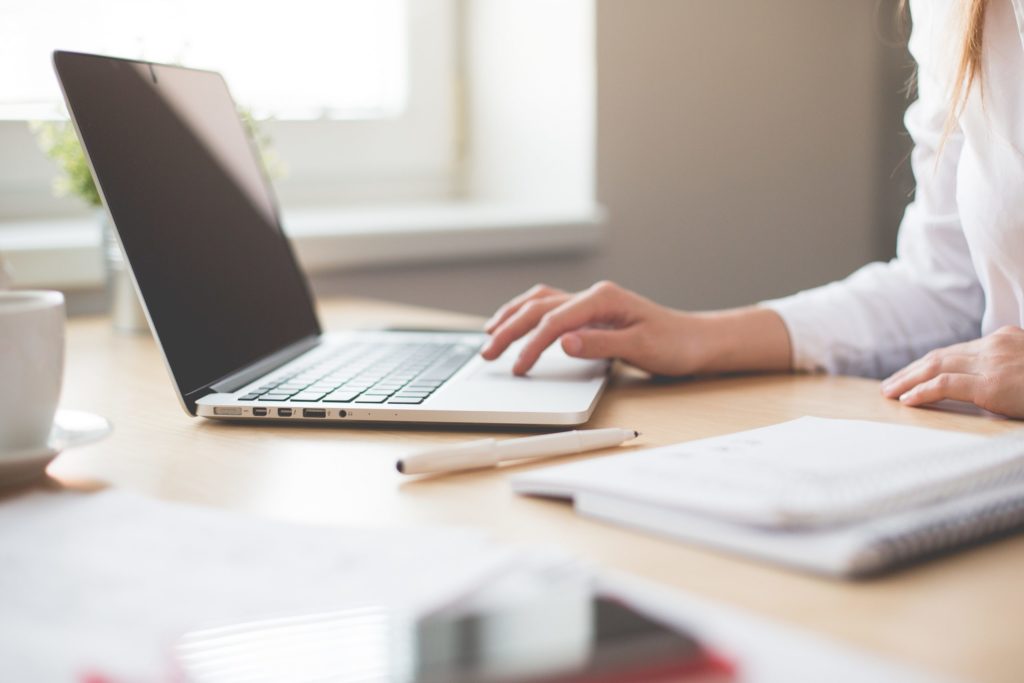 Tracking your expenses makes you aware of your spending habits, which in turn can lead to smarter financial decisions and an overall better understanding of how to utilize your money best. By tracking your purchases and spending, you know exactly where your money goes and can ensure that you use your money wisely.
Why Should You Watch Your Spending So Carefully
Some key benefits come with watching your spending that can benefit you tremendously in the long run. A budget is a great way to get an overview of your spending and what areas you may need to adjust.
Stick To Your Budget
Once you create a budget for your monthly expenses, tracking those expenses is a great way to stay on top of your money. At the end of each month, it's a good idea to review your expenses to see where, if at all you need to adjust your budget.
Utilizing your budget is an excellent way to see what you ended up spending in a particular category and compare it to what you intended on spending. Sometimes this will show you what areas you need to adjust your overall budget and allotted spending.

Track Your Expenses and Reveal Possible Spending Issues
Your spending habits will tell you a lot about what you are spending and what you may need to change for the future months. Without a budget, it will be almost impossible for you to keep track of what you spend and how you spend it. It's extremely important to be able to track your spending so you can discern any possible issues within your money.
When you are tracking your spending, you can see if there are any monthly payments that you are making that are unnecessary. For example, there could be a gym membership you haven't used in months that is taking away a part of your paycheck each month. It's also a good safety mechanism to be able to see if there is any fraudulent activity going on within your account.
Financial independence is made when you spend less than you make, and you save as much as you can. If you do not have a way to track your spending, it will make staying on top of your finances that much more difficult.
Track Your Expenses and Meet Financial Goals
When you are working smart with your money and staying on top of your finances, it makes it easier to start saving towards your financial goals. Whether you are trying to save for retirement, saving for a vacation, or are simply trying to make smarter choices with your money, having a budget you can track can make meeting those financial goals much easier.
You are far more likely to stick with your savings goals if you can see where your money is going, which is why watching your spending is so important. Through tracking your spending, you can ensure that your spending habits are lining up with your saving priorities, which can make you overall smarter with your finances.

What's The Best Way to Track My Spending?
This answer will look different to each person who sits down and looks at their budget. You may have to try a few avenues to find the perfect way to track your expenses and spending habits, but once you do you will be one step closer to financial freedom. Here are some of the most popular options when it comes to tracking your spending.
Use Pen and Paper to Track Your Expenses
Some people prefer to have their budget written out through pen and paper. It's a great tech and money free option to track your expenses. Having a dedicated notebook for your expenses will keep you organized, which is crucial for your finances.
By using one page for each of your spending categories, you will be able to track your spending and see an overall picture of your finances. You will have to update it continually, so set out some time each month, week, or paycheck (whichever works with your schedule) where you update your spending logs and make adjustments as needed.
Budget-Tracking Apps to Track Your Expenses
We live in an era where there is an app for everything, and budgeting apps are becoming more and more popular. It's a concise and simplified way to track your spending right from your phone directly.
There are apps that you can even sync your debit and credit cards that will automatically categorize and track your spending. Using apps to track your finances is a quick way to get real-time information about your spending and budget.
Best Apps: Two of the best and most popular apps for budgeting and tracking your spending are Personal Capital and the Mint App.
Work With Your Spouse/Family
If you are in a relationship or in a circumstance where your finances are combined with someone else, it's crucial that budgeting and tracking your finances is a team effort. This will ensure you are both on the same page when it comes to spending and the amounts you both feel comfortable with. There are even apps where multiple people can track your spending so you can further stay on top of it.
The Best Exercise For Beginning Budgeters: 52 Week Challenge
I'm going to wrap this article up with an example of a grand plan to get you started tracking your expenses. Trying to track every single penny you spend can seem daunting at first. This isn't an all or nothing deal. Watching some of what you spend is better than not watching your expenditures at all. One right way for you to practice your spending is by doing the 52-Week Challenge, which I've outlined below. And, at the end of it, you'll have enough to make an extra mortgage payment on your house or go on a vacation!
The 52 Week Challenge is a clear plan that lays out the amount of money you should save each week through a calendar year. It's a great way to jumpstart your savings and financial goals with attainable weekly limits to meet. At the very minimum, those who complete the 52-week challenge save a total of $1,378 each year. What's great about this savings plan is there is no limit to what you can save. If one week you want to save more than the mentioned amount, you can do that.
The Best Time to Track Your Spending and Start Saving is Today!
While it seems easy, if you don't have an understanding of your finances and where you stand with your money, it can be almost impossible to come up with a savings goal that will work with you. This is why budgeting and tracking your expenses is one of the best ways to get in control of your finances.