Reading time: 5 minutes
This post may contain affiliate links. If you click these links and purchase something we may earn a commission. This helps us provide the information here free of charge to you. Read More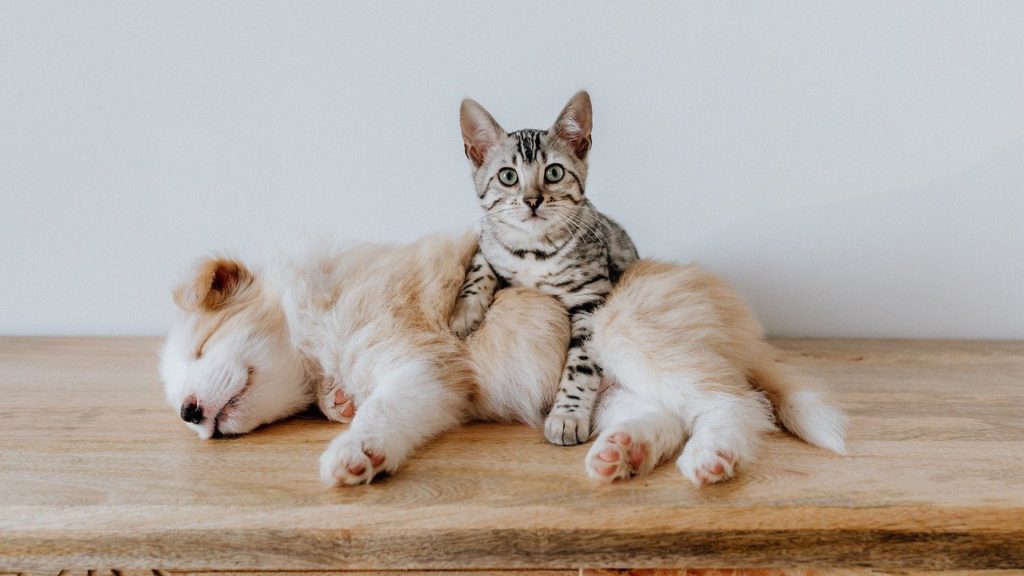 Hey, pet owners out there! Pets are love, aren't they? Having a pet in your home is very exciting and enjoyable. But, with the entry of a new member, comes a whole bunch of expenses with it.
You've to take responsibility for their food, toys, grooming, medication, and vet expenses. Of course, you have an immense love for your pet, but if you're lenient about their expenses, you may easily blow your budget off!
In this article, I'm going to tell you the best and easiest ways to fulfill all the responsibilities of your pet while saving money and without breaking your bank.
Are you ready to learn? Let's dive in!

Shop in Bulk
The best way to save money on pet supplies is to buy them in bulk. You can easily buy them from online pet retailers.
However, you've to make sure that the supplies are shipped free, and they must have an expiration date long enough for your pet consumption; otherwise, it would be a waste of money.
Try buying larger bags for your dog and cat food containing natural ingredients from Petco and Pet Mountain and reduce your pet supply bills by 30%-50%. Amazing right? Well, such an easy way to save money on a pet.

Adopt A Pet, Instead Of Buying It From A Breeder
Are you interested in buying a pet? Then you can save money on pets by getting it from shelter homes. Many wonderful pets are waiting to get a home forever.
Although you have to pay an adoption fee, these fees may include one-time medical costs.
Buying it from a breeder may cost you in thousands for specific breeds. Therefore you can easily save money on pets by adopting it from shelters.
To Save Money on Pet: Go For Pet Health Insurance
Insurance is a very beneficial way to save money on pets.
According to the American Pet Products Association (APPA) study, average annual vet visits can cost $257 per year for routine vet visits. To get rid of such substantial costs, pet insurance is the best way to do that.
You have to check whether your pet is eligible for health insurance due to age, pre-existing conditions, or other causes. In case of eligibility, check out the merits and demerits of your chosen policy.
For instance, you may check out the PetAssure Pet Plan and Embrace pet insurance and get incredible savings on pet health.

Avail Cash backs On Online Pet Shopping
Online shopping! Convenient! Apart from being comfortable, you can use coupons, gift cards, and cash backs while shopping your pet supplies online from approx 2500-5000 stores.
All you have to do is to log in and avail cash backs on your pet shopping. You can make up to 40% cashback from Rakuten, Swagbucks, and BeFrugal and can easily save money on pets.

Assign A Friend Or Family Member To Watch For Your Pet When You're Away
Do you have a trustworthy friend? Then no need to worry about paying high costs for a regular kennel or dog-boarding service in times when you are away.
Just call your friend or a family member, and provide detailed instructions to your friend. Leave all needed supplies to them, including food, treats, toys, leashes, bags of clean-up, etc.
Save Money on Pet By Grooming Your Pet At Home
Another best way to save money on pets is to groom them at home all by you. According to PetFinder, the cost of grooming dogs can cost about $1200 per year for long coats.
Just switch your attention towards DIY grooming, because it would be a perfect alternative. YouTube tutorials can be a beneficial tool in this regard. Get yourself trained and then train your pet at home!
Hygiene Is Related To Health and Ultimately To Wealth
To save money on a pet, you should be very careful regarding their hygiene. Maintaining good hygiene will ensure your pet's good health.
Keep them under your eye to discover any health issues as soon as possible. Pet litter could be filthy and unhygienic. You can get litter bags (free of litter odor) for your pet online and get discounts depending upon the number of pets you have.
Moreover, those litter bags could even help you detect any pet's diseased condition indicated by a change in color.
In this way, you can also save on vet appointments for early detection of disease. You can avail of such bags from Pretty Litter and live Pee Free.
Stay On Pills And Shots
It is much easy to pay cheaper bills for the prevention of your pets tick, flea or heartworm, rather than paying for the vet visits later when the condition gets worsen into Lyme disease or heartworms. Therefore, to make it worthy for the long run, keep your cat or dog on those pills and save money on pets.
Save Money on Pet with DIY Toys
If you are thinking of getting toys from a pet store, you'll be making the wrong choice. It is because toys from pet stores can be costly and can make a hole in your savings.
Try making DIY toys; by making use of a list of household things, you can easily make awesome toys for your pet.
In case you're not much knowledgeable about DIY toys, you may visit here to know how to use household things to make DIY toys. You see how this creativity could help you save money on pets!
Conclusion
This complete read must have made you cautious about saving money on pets while fulfilling their complete responsibilities.
Apart from the above-written ways, you can also save money on your pet's DIY treats, skipping the fashion clothing for your pet, buying pet medicines online, and much more.
You can now play with your pets without being worried of extravagant expenses. So just grab on the above-mentioned ways and save money on pets without breaking your bank!
How useful was this article for you? Don't forget to give your feedback in the comment section below!