Reading time: 9 minutes
This post may contain affiliate links. If you click these links and purchase something we may earn a commission. This helps us provide the information here free of charge to you. Read More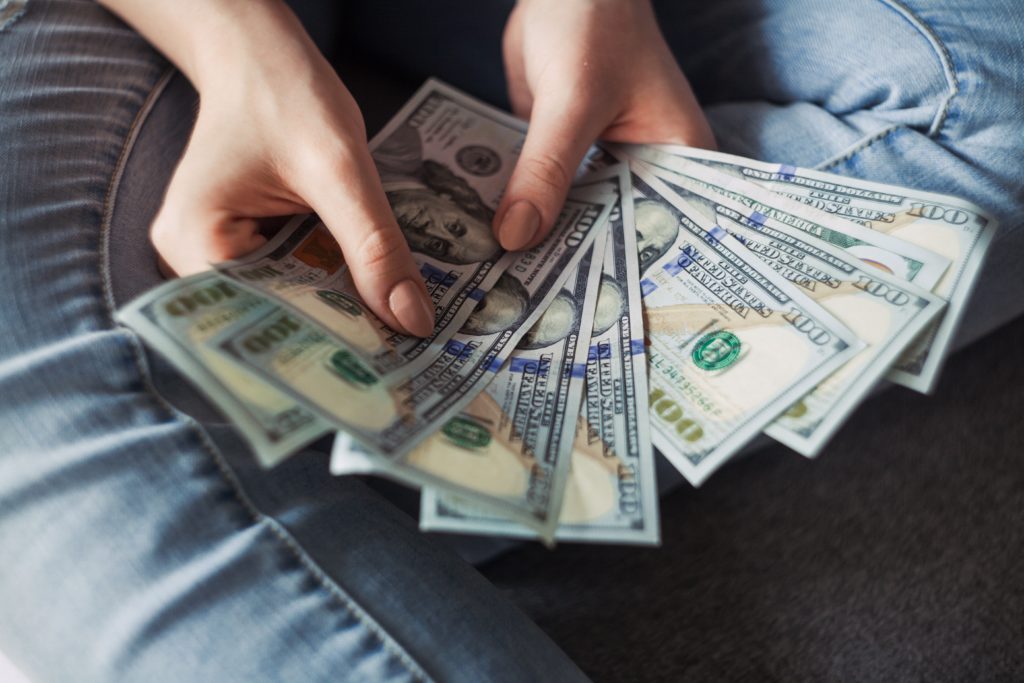 Having a side hustle that earns you extra money is excellent. Who doesn't like making some extra cash? Having a hobby is a great way to pass the time and entertain yourself. But what if I told you that you could mix these two ideas and find hobbies that are also a side hustle?
You probably already have some kind of hobby or have some kind of passion for something. Is your hobby or passion one that can be turned into a source of income?
Or maybe you're looking to learn something new and want to make money with it on the side.
Well whether you're looking to profit from what you're already passionate about. To learn something new that can entertain you and get you paid along the way, I've got a great list for you:

Make Money with Pets & Animals Side Hustles
I want to start this list off with ways everyone can make money by playing with and taking care of fur babies! That's right; you can get paid to help other people out with their pets.
Whether you are looking to walk, sit, or board, there are some pretty cool apps. There are also websites that will hook you up with even cooler animals. Is there anything better than getting paid to hang out with animals? I don't think so, which is why we're starting out with this!
Dog Walking and Pet Sitting
There is potential to start walking dogs in your neighborhood right now! With the number one pet sitting and dog walking app Rover, you can sign up and enjoy via background check to make sure you and the pet parents are safe.

If you have always dreamed of becoming an independent contractor in the world of cute furry animals, look on sites like Rover as well as Fetch and Care.com to find gigs walking dogs, right now!
Board Animals At Your Own Home is one of the Best Side Hustles
Did you know you can get money to have a slumber party with other people's animals as side hustles? There are apps and websites that you can sign up through to start boarding animals from the comfort of your own home.

Websites like Rover, like we previously mentioned for dog walking and pet sitting, are excellent options and are kind of your one-stop shop for pet needs. DogVacay and PetBacker are also great options that focus primarily on onboarding other people's animals from your home. Reservations made through these apps are safe and protected, so sign up and start earning money to spend the night with some pretty cute animals.
Check-In On Pets When Owners Are Away
For most dogs, within the first ten minutes of their owners leaving can cause some severe anxiety for our four-legged friends. Before you start playing that Sarah McLachlan song thinking about these stressed-out dogs, I should let you know that these side hustles you can help them!

There are jobs out there that allow you to go by and check on other people's dogs while their owners are away (and even get paid for it!). This is a little different than boarding because you are checking in on the animals at their own house, periodically throughout the day, or the length of time that the owners are gone.

If you don't see any options near you for this kind of work from the previously mentioned pet sites, check on Craigslist and even TaskRabbit continuously to find that perfect gig.
Get Money for Gardening & Landscaping Side Hustles
To my readers that have a green thumb and are great at gardening or landscaping. I want to let you know that you can make money by putting those gardening skills to work. And we aren't talking about just mowing lawns either (although you can certainly do that too if you'd like!)
What's great about this kind of work is the potential to build up a client list that will keep you busy for months to come. And, it's pretty rewarding once the job has competed!
Independent Contractor Websites as Side Hustles
When people are shopping around for gardeners and landscapers, they will probably be searching online for independent contractors to find one that works for their needs.

If you want to be included in these lists, get your name on sites like HomeAdvisor or AngiesList, where people can search through listings to find their perfect new yard person.

Landscaping & Gardening Design Apps
If you are looking to get into the world of landscaping, you might want to download iScape and Houzz to help with your future projects.

These apps will allow you to take pictures of your customer's land/ yard and you can show them the possibilities available through their design software. Once you have some potential customers, set yourself apart by showing them what is possible if they decide to hire you to do their yard. It can really set you apart from the competition.
Marketplaces
Sites like Facebook Marketplace are the newer options for walking around your neighborhood and handing out flyers. This allows you to post your work online to a central marketplace where anyone from your area can access and request your services.

Trade Stocks For Free
Believe it or not, people are trading stocks as a hobby (and making some decent money while doing so). You can even trade stocks without fees AND, I can help you get a free share of stock. 1 in 250 people will get a stock worth up to $500, like Amazon, Facebook, or Apple.
Robinhood
This free trading app lets you become investors. You become investors through trading stocks, options, cunds, and even cryptocurrency without having to pay fees or commissions. It's a great way to begin in the investing world and is one of the few options that allow for cryptocurrency trading.
Sofi Investing
SoFi is short for social finance, and it has made its way to becoming an incredibly popular investing app for trading stocks. It was a customer-focused approach to personal loans where you can invest in mutual funds, ETFs, and stocks.

Design T-Shirts and Make Money
Do you ever see something online, or say something out loud, and think to yourself, "huh, I bet that would make a great t-shirt"? Well, we can show you how to put your ideas onto shirts and other articles of clothing, and get money every time they sell. And no, you do not need to own a screen-printing setup!
Print on Demand Websites:
If you are looking to get into selling your own artwork, sites like Zazzle and Cafepress allow you to simply upload your images and print them on any kind of clothing, stationery, and anything else you can think of.

This allows you to have all the creative freedom without the stress of printing, ordering, and purchasing your own supplies.


Customer Voted Designs: Another option that sets themselves apart from the printing competition is Threadless. They let their customers vote on creations by artists, and the option with the most likes gets made into products. This is a great way to get your name out there as an artist and even make some commission!
Babysitting and Nannying
Similar to the pet sitting services we mentioned earlier, there are countless apps you can sign up with to start babysitting professionally. Sounds kind of funny right, to become a professional babysitter, but it's completely legit. Build clientele and make some pretty decent money hanging out with some pretty cool kids.

Side Hustles Apps
Using apps like Care.com and Urban Sitter makes babysitting a true gig. These will connect you with parents that are looking for babysitting or nannying services in your area. Spend some time filling out your profile to make you irresistible to the moms and dads out there.

Most babysitting and nannying services are restrictive to anyone under the age of 18, but Bambino is the exception. This app allows for people 16 years old and older to get certified in CPR as well as start babysitting in their area!
Get Paid For Driving
You may hate traffic, but some people absolutely LOVE driving! If you have a car with a valid driver's license and insurance, you can make some pretty good extra money by driving your car.

For the majority of these kinds of jobs, you set your own hours, which means you are in control of how much you earn at the end of the day. If you only want to work a few hours, you have the freedom to do so!
Rideshare Services
Odds are you have taken a rideshare service like Uber or Lyft to get you around town or up the street. If you are okay with chauffeuring strangers around, you should look into rideshare services!

They offer extreme flexibility and freedom to drive and work whenever you want to. In most cities, these types of services are becoming more popular than cabs, so there is potential to make some pretty decent money!

Food and Other Item Deliveries
If you are looking to deliver food, there are countless food delivery apps. You can enroll in, and there are people who currently work for more than one to maximize their potential earnings! Doordash, Uber Eats, and Waitr are some of the most popular options for local food delivery in your area.

If you want to broaden your client base, you can even sign up to work for Postmates, Shipt, and Instacart. That will deliver people's groceries and any other shopping they may need.
Earning Extra Money Isn't Hard
I'm sure you've heard about some of the services mentioned above. And I'm also sure that you've probably learned something new today by reading this article.
If you take away anything from this, it should be that if you look hard enough, you might find someone somewhere that's willing to pay you for your passion and pay you to do the things you love!