Reading time: 5 minutes
This post may contain affiliate links. If you click these links and purchase something we may earn a commission. This helps us provide the information here free of charge to you. Read More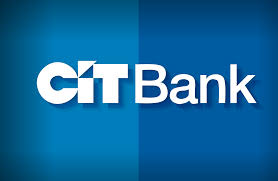 Have you ever heard about CIT Savings Builder before? Saving money is hard, right? When you finally do it, and you open a savings account at your local bank, you're shocked at the minimal amount of interest you earn.
Why bother, right? You could make as much money leaving it under your mattress.
That may be true, but not if you find the right savings account. Your local bank isn't the only place with savings accounts. If you hop online and find an online-only bank account, chances are you'll earn higher interest rates, as they offer at CIT Bank.
The CIT Savings Builder has higher interest rates for most savers. There are some twists and turns you should understand before choosing it, though.
In this review, we'll cover the Savings Builder and how it may help you.
What is the CIT Savings Builder?
The CIT Savings Builder is a savings account that compounds daily. Your money grows faster. According to CIT Bank, they pay 15 times the national average in interest. All depositors start with a 0.946% APY until evaluation day, at which point your rate may change depending on your circumstances.
The Savings Builder account is a great option to save for college, a down payment on a home, car emergencies, pet emergencies, medical issues, or even for an emergency fund.
How Much do you Need to Open a Savings Builder Account?
You can open a Savings Builder account with just $100. There are no minimum balance requirements or fees if you fall below a specific balance. Instead, your balance affects your APY. You earn a lower rate of interest if you have a lower balance.
Savings Builder Account Interest Rate Tiers
When you first open your account, everyone gets the 0.946% interest rate. This lasts from the day you open it until your first Evaluation Day.
Your Evaluation Day falls on the third business day before the end of the month after the month you opened the account. For example, if you opened an account on June 10th. Your first evaluation day would be the third business day before the end of July.
On your first Evaluation Day, CIT Bank will look at your Savings Builder balance. If it's less than $25,000, your APY falls to 0.747%, but only if you don't have a $100 monthly deposit.
$100 is all it takes to bump up to the next tier. If you deposit at least $100 a month, you bump your interest rate up to 0.946%.
If you have a balance of $25,000, you automatically earn the 0.946% APY and don't have to worry about monthly deposits unless, of course, you want your balance to grow faster.
When's Your Evaluation Day?
After your first Evaluation Day, your Evaluation Period starts over the next day and goes through the fourth business day before the end of the month.
In our example above, your Evaluation Period went until the end of July. Your next Evaluation Day would be the fourth business day before the end of August.
The Benefits of the Savings Builder Account
Besides saving money, there are several other benefits you should consider:
The Savings Builder Account is FDIC insured
The Base Tier rate for accounts with less than $25,000 and no monthly deposit is higher than most other bank accounts
There's no minimum balance to open an account
Interest compounds daily
Use the CIT Savings Builder mobile app to manage your account and deposit checks from your phone
How to Deposit Funds
If CIT Bank is an online-only account, how do you get your money into it? Fortunately, they make it easy:
Link an external account and transfer the funds electronically (the easiest way)
Mail a check (takes the longest, but works nonetheless)
Wire transfer (you may incur fees)
Mobile deposit (take a picture of your check-in the app and it deposits)
Any deposit method may take up to 2 business days for the funds to post, so keep that in mind when making your deposits.
How to Withdraw Funds
While you should leave your funds sitting in your savings account, eventually, you'll need them, especially when you reach your goal. Here's how to withdraw funds:
Transfer out to your linked account (easiest and fastest way)
Request a check from CIT Bank (takes the longest)
Wire transfer (you may incur fees)
Depending on your withdrawal method, it may take up to 5 business days to receive your funds.
The Fees
Fortunately, there's not much to say here. CIT Bank doesn't charge any fees. Even if your balance falls below $25,000 and you don't deposit at least $100, there are no maintenance fees.
The only fee you might incur is a wire transfer fee of $10. If your balance is less than $25,000 and you request an outgoing wire, there's a $10 fee.
Customer Service
Working with an online-only bank seems scary. How will you get help when you need it? Fortunately, CIT Savings Builder makes it easy.
They offer phone customer support Monday – Friday from 9 AM to 9 PM ET and Saturday 10 AM to 6 PM ET. The automated telephone banking system is also available 24/7, as is your online account.
Who Should Use CIT Bank Savings Builder?
Honestly, anyone can use this account. If you can commit to saving $100 per month, you are the right candidate. Even if you can't, you'll still earn a decent interest rate on your funds, but $100 will maximize that rate, making it well worth the effort if you can afford it.
Whether you're saving for college, a home down payment, vacation, or even just trying to get that $1,000 emergency fund you know you need, the CIT Savings Builder helps you get there faster.
Open your Savings Builder account and get the 'savings boost' with the introductory rate no matter how much you save. Of course, the more you deposit, the more your money earns. Look closely at your budget and see what you can put aside for savings and let your money work for you.