Reading time: 11 minutes
This post may contain Amazon affiliate links. If you click these links and purchase something we may earn a commission. This helps us provide the information here free of charge to you. Read More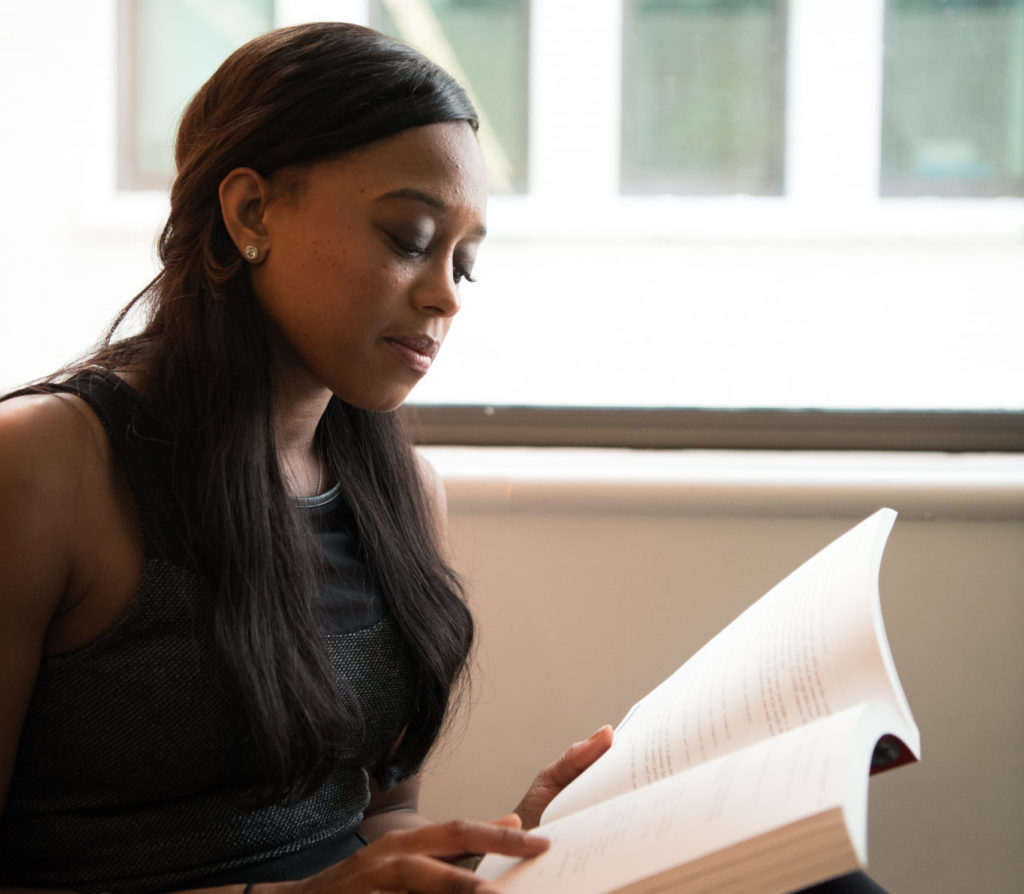 Personal finance is something that everybody is struggling with today for a number of reasons. Why being wise with personal finance is essential? This is crucial to building your wealth, of course.
Approximately 68% of women are financially unstable and are unable to save up their earnings. This issue arises because their incomes are only barely sufficient to fulfill the usual house essentials.
Studies have proven that, on average, women are much more financially stressed than men. However, women need to know some of the main requirements necessary to establish a sound financial status.
The best and most convenient way of achieving this is by studying and engaging in financial education books that guide you towards financial stability.
Thus, if you are wondering to manage your personal finance better, you are in the right place. Below the list of personal finance books for beginners is the zenith of many years of neurotic analysis of personal finance and investment books.
In fact, this is a list of some of the highly recommended and most beneficial books you should be reading this 2020 to catalyze your income:
1. "Women and Money," By Suze Orman
In her book, "Women and Money," Suze Orman provides a detailed guide for women's savings and earnings. For beginners, few might consider this their best choice. Suze briefly explains how to achieve financial success for women and gives helpful money advice. This guide works best for females of 20 to 60 of age.
This book teaches you about the benefits of financial peace and describes the importance of women flourishing in personal finance.
Suze Orman proves to be a personal finance expert with the compilation of this wholesome book aiming to lead women towards a secure financial future. "Women And Money" has earned a 4.5-star rating on Amazon.
2. Broke Millennial, By Erin Lowry
Erin Lowry's "Broke Millennial" is an excellent option for Millennials, Young Professionals, and Personal Finance Beginners. Even though this may not be a suitable option for older readers but it proves to be a perfect guide for beginners. It is best for most people between 20 and 30 of age.
This compilation is a favorite for many as it provides a complete guide for millennials, including paying student loans, living with your parents, and more.
Unlike most other collections, this book guides you for your present and your future. Erin Lowry has attained a very relatable tone for early beginners facing financial difficulties.
If you're new in the world of personal finance, "Broke Millennial" will be an excellent fit. "Broke Millennial" has earned a 4.7-star rating on Amazon.
3. "Secrets of Six-Figure Women," By Barbara Stanny
Barbara Stany's "Secrets of Six-Figure Women" is another compilation. It is explicitly produced for women's finance. Barbara Stanny is a journalist, motivational speaker, and personal finance expert. Also, she is well as an educator. For this compilation, Barbara interviewed more than 150 high-earning women who had annual earnings ranging from $100,000 to $7 Million.
Barbara closely observed these thriving females' background and nature and noticed a few attributes that these successful women had in common. She compiled all this research in her book and produced a nutritious guide towards women's financial stability.This book has earned a 4.7-star rating on Amazon.
4. "Spend Well, Live Rich," By Michelle Singletary
Michelle Singletary's "Spend Well, Live Rich" is aimed for Budgeters and Personal Finance Builders. In this compilation, Michelle gives the reader an insight into her past. She reflects on her life with her grandmother, who raised five kids with a relatively modest annual salary of less than $13,000.
She briefly explains the steps her grandmother took to make the most out of this insufficient budget. This book proves to be perfect for savers and those who wish to make the most out of their budget. It's also highly suggested for someone looking for inspiration. This book has earned a 4.5-star rating on Amazon.
5. "The Simple Path to Wealth," By J.L Collins
"The Simple Path to Wealth" by J.L. Collins is a book for investors and people who desire to retire early. Unlike most other books, this compilation has a prominent history — this book initiated in the form of a series of letters that the author addressed for his daughter. The book is based on the sole purpose of investing.
The author takes a light tone in this compilation and provides his view of the benefits of long term investments. It is one of the highest-rated personal finance books on Amazon with an average rating of 4.8 stars. The book has crossed over 800 reviews.
6. "The Millionaire Next Door," By Thomas J. Stanley
Thomas J. Stanley's "The Millionaire Next Door" is aimed at an audience searching for inspiration. Thomas had been closely observing the views and behaviors of several millionaires and used this research while composing this book. The book classifies some dominant traits found in millionaires.
According to Thomas, the views of millionaires are contrary to what people assume. In his book, Thomas also briefly describes their road to becoming millionaires. Thomas's views of millionaires are quite insightful and have earned this book approximately 1700 5 star reviews from readers. The average rating for this book on Amazon is 4.5 stars.
7. "Your Money or Your Life," By Vicki Robin
"Your Money or Your Life" by Vicki Robin is the best book for people who wish to retire early. Financial independence is the sole purpose of this book as It gives a detailed step by step guide on becoming financially independent. Several experts have proclaimed this book as a perfect guide towards a healthy financial future and personal finance.
The author has tried to set an ultimate goal for readers to achieve independence in personal finance. Vicky, in his compilation, claims that own satisfaction and happiness is more important than wealth. He states that the first step of being financially independent is finding joy in what you do. Thus, Vicky's views in this compilation are really of great importance. This book has an Amazon rating of 4.3 stars.
8. "Why Didn't They Teach Me This In School?" By Cary Siegel
Author Cary Siegel's "Why Didn't' They Teach Me This in School" is an inspiration for young individuals who need guidance about handling their money and saving up for the future. Cary first got the idea of this book when she realized the inadequate knowledge given by schools about the handling of finances. Cary teaches finance management is simple and understandable ways by listing several significant principals.
The book is comprised of eight broad lessons to deliver the author's insight to the reader. This book may very well be the perfect option for teenagers and students who desire to secure stable personal finance in the future. This book has a 4.4-star rating on Amazon.
9. "When She Makes More," By Farnoosh Torabi
FarnooshTorabi's "When She Makes More" is aimed at committed women. FarnooshTorabi is a personal finance expert and a fantastic author. In this compilation, Farnoosh allows the reader to explore the reality that she lives in every day. She gives the reader a brief look into the rules and facts that she has made with her partner. She discusses ways to maximize earnings and minimize conflicts between partners.
Farnoosh has established a light and straightforward tone with this compilation. She has made sure the reader gets an insight into the author's life and the difficulties faced by committed women who require building a strong financial background. This book has a 4.4-star rating on Amazon.
10. "Get a Financial Life," Beth Kobliner
It is best for young professionals and personal finance beginners. "Get a Financial Life" is just another awesome book for millennials and passionate post-millennials that are just starting. Beth provides basics of personal finance for beginners. This book establishes a foundation for anyone who needs to initiate personal finance.
Beth has adopted an elegant down-to-earth style while composing this book. She teaches readers how to escape debt. Also, how to save up, and invest in their futures. Moreover, this book shows you how to avoid some common mistakes made by beginners while establishing personal finance. This book has an Amazon rating of 4.5 stars.
11. "The Automatic Millionaire," By David Bach
David Bach's "The Automatic Millionaire" is aimed at an audience that wishes to develop a personal finance plan. The primary purpose of this book was to teach finances to automate their savings and expenses.
The book begins with a story of a couple who, despite their modest annual income, owns two mortgage-free homes with adequate retirement savings.
Later on, Bath provides steps to follow for becoming successful quite like this couple. This book lays down a goal that requires little effort but has significant benefits.
Bach's work is pretty influential, as proclaimed by many. This book sold approximately 1.5 million copies and made its way into the New York Times Bestseller List. This book has an Amazon rating of 4.7 stars.
12. "The Money Manual," By Tonya B. Rapley
"The Money Manual" by Tonya B. Rapley is another compilation that targets young adults and millennials. The book is also perfect for someone who needs to understand the basics of budgeting and saving.
This book guides you about the fundamentals of personal finance. This book is very engaging and appealing and allows the reader to fully educate herself.
Tonya's remarkable work will enable readers to use money as a tool to improve their lives. The book comprises of several questions and spaces for writing.
It gives you the knowledge and skills you need you significantly improve your personal finance in the next six months. This book has an Amazon rating of 4.7 stars.
13. "You Are A Badass at Making Money," By Jen Sincero
"You Are a Badass at Making Money" by Jen Sincero is for the individuals who are looking for inspiration. In this book, Jen tries to deliver his message joyfully so that the reader can have some fun while engaging with the book and learning. This book allows the reader to somewhat relate to the book, thus making it much more encouraging.
"You Are a Badass at Making Money" guides you to simple and easily understandable concepts that will significantly improve your personal finance. Furthermore, It provides motivation and inspiration to the youth and encourages them to promote personal finance. This book has an amazon rating of 4.6 stars.
14. "I Will Teach You to Be Rich," By Ramit Sethi
"I Will Teach You to Be Rich" By Ramit Sethi targets those people who need to develop a plan for personal finance. Ramit Sethi is a personal finance expert.
As the title suggests, Ramit has passed on this finance teaching onto those in need through this book.
This book teaches you about opening a savings account, earning interests, using credit cards to maximize rewards, and several more. Ramit has adopted light and pure tone in his book, which is easy to understand. This book has earned a 4.7-star rating on Amazon.
15. "Smart Women Finish Rich," by David Bach
"Smart Women Finish Rich" is another exceptional work of David Bach, specifically of female individuals who desire to improve their finance. This book mainly emphasizes on savings. In his book, David has briefly described simple everyday tweaks that will benefit the long run.
Several financial experts have appreciated David's work and have proclaimed that they started to take initiatives for personal finance. "Smart Women Finish Rich" has earned a 4.6-star rating on Amazon.
What is your favorite personal finance book? Have you ever read any of my above recommendations earlier? Please feel free to share your thoughts upon in the comments section given below.